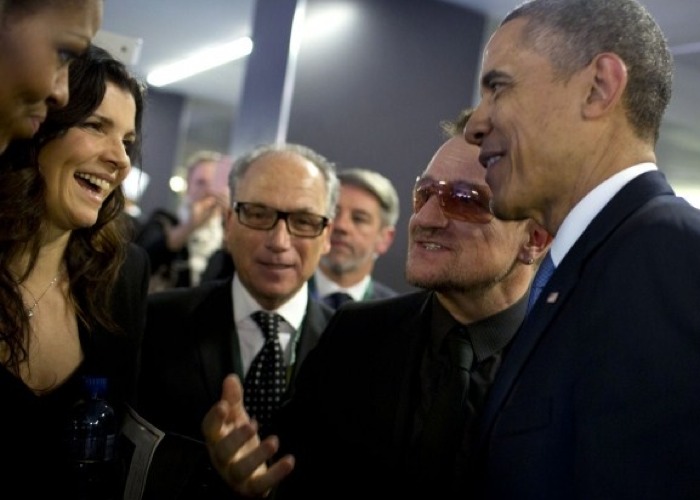 Bono, speaking this week at the Web Summit Conference In Dublin…

The real enemy isn't between digital downloads or streaming.  The real enemy, the real fight… is between opacity and transparency.  The music business has historically involved itself in quite a considerable deceit.
But if we change that, and artists can actually see how many times they're being played, where they're being played, get access to information on the people who are listening to them, and get paid direct debit, then I think those payments will add up to something, as the world gets more transparent.
So when people pick on Spotify [pause]…
Spotify is giving up 70% of all their revenues to rights owners.  But it's just that people don't know where the money is going because the record labels haven't been transparent.
That hasn't been the demand, but that is going to be the demand.  And that's the thing to look for: transparency or opacity.  For this new model to be successful and to take root, there has to be some kind of fairness, there have to be fair models of distribution.
And when that happens, the music business will be a rising tide that lifts all boats.
Official White House photo by Pete Souza, available in the public domain.  Written while listening to Obituary.