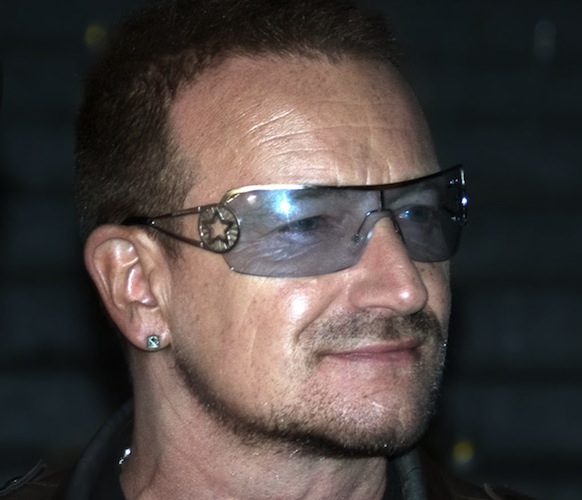 Bono was flying in his private Learjet 60 this week when something unexpected happened…Bono and four friends (not members of U2) were flying from Dublin to Berlin. Bono had plans to attend a diplomatic meeting and the Bambi Awards. About an hour into their flight the passengers heard a large bang, but they safely continued on.
When the plane landed, they discovered that the rear door had fallen off and all of their luggage had fallen out.
Authorities aren't sure why this happened, but will be investigating the incident.
Nina Ulloa covers breaking news, tech, and more. Follow her on Twitter: @nine_u
Image is by David Shankbone, used with the Creative Commons license.