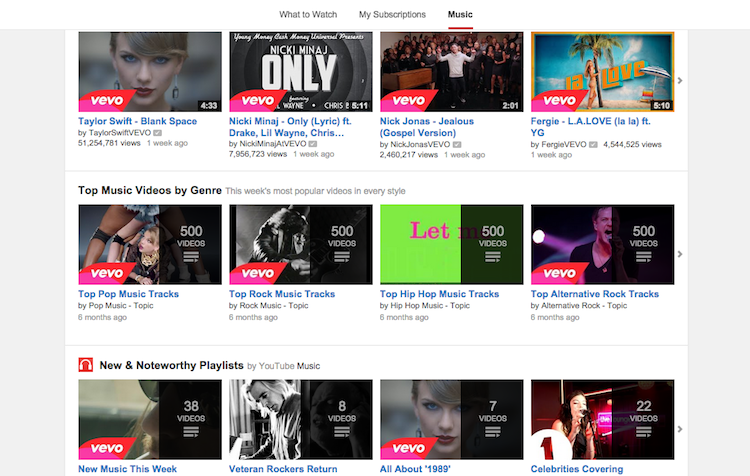 As of today, November 18th, YouTube Music Key is here. The service isn't widely available yet, select users will receive early access for $7.99 a month. The price will later go up to $9.99 a month. YTMK is available in the U.S. and some of Europe.
This subscription includes Google Play Music, and GPM subscribers will get YTMK for no additional charge. (What the hell is wrong with the people who name these services?)So, what do you actually get with a YTMK subscription? The service overlaps with regular YouTube, making the whole situation very confusing. YTMK subscribers get ad-free music, offline playback, and the ability to listen to music from YouTube in the background on mobile devices. It appears that this service will happen on YouTube's website and apps, not a standalone YTMK app.
To prepare for this rollout YouTube has added a Music section to their website and apps. This is accessible to every YouTube user.
The Music tab has list of recommended mixes and videos, music videos from channel subscriptions, and trending lists. YouTube has also added curated playlists, such as "Celebrities Covering Celebrities" and "All About 1989".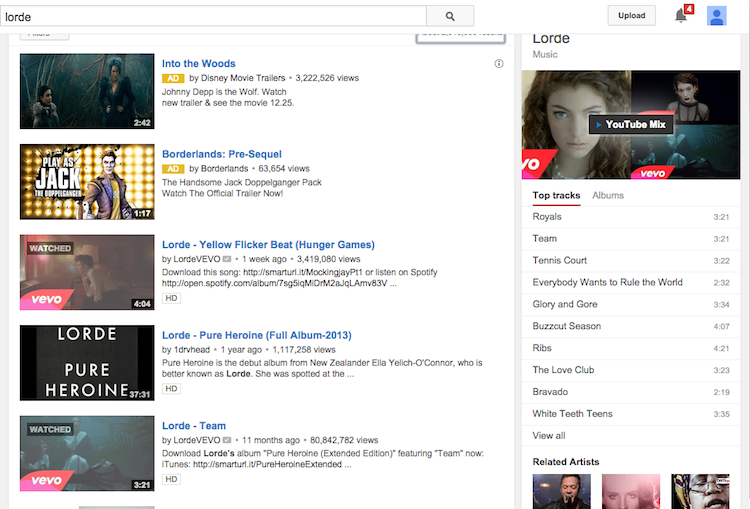 Now, when you search for an artist, a music section pops up next to search results (if the artist's music has been licensed, but it's unclear what this entails since Google has so many music services). This section has a list of top tracks, full albums, and related artists.
Yes, any YouTube user now has access to playlists containing full albums.
YTMK subscribers will get to listen to these albums ad-free.
+Taylor Swift Removes Catalogue from Chinese Streaming Services
If an artist hasn't licensed their music, regular ol' search results will come up (Taylor Swift for example).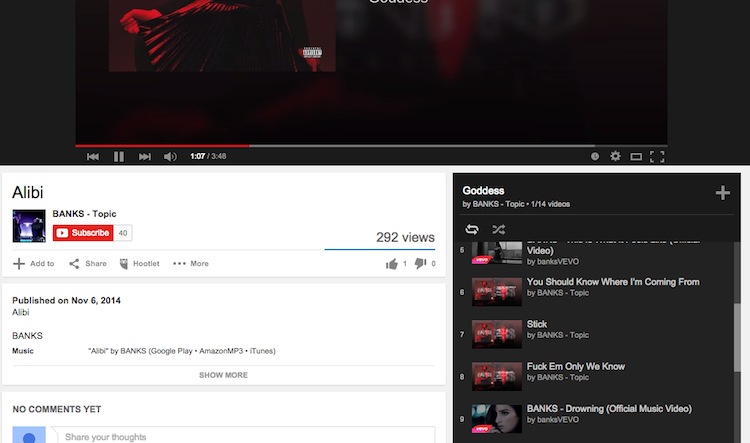 Album playlists pull songs from official VEVO videos. Any gaps are filled in by uploads from an artist "topic" channel.
This system has some glitches. St Vincent's album list has her latest release, followed by four albums by other artists with similar names.
In a nutshell, YouTube has just made music even more free and accessible.
Nina Ulloa covers breaking news, tech, and more. Follow her on Twitter: @nine_u