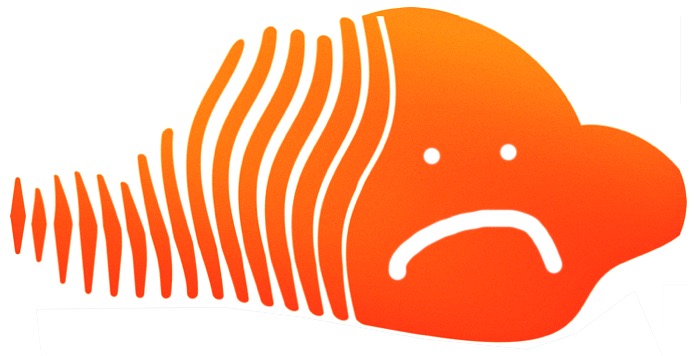 According to the Wall Street Journal, SoundCloud "is in discussions to raise about $150 million in new financing at a valuation that is expected to top $1.2 billion." Soundcloud may achieve this because of its huge number of current users, now estimated to be 175 million throughout the world.
But for the first seven years of its life, SoundCloud's only way of making money was to charge users who wished to upload more than a certain amount of audio.   Currently, SoundCloud only allows for three hours of audio for free. After that, the cost is $55 yearly for up to six hours, or $135 yearly for unlimited.
Although it doesn't disclose its finances, it is widely believed that this model has not made SoundCloud profitable.  But now the company is in negotiations with the major labels, and has already struck a deal with Warner.  The plan is to make Soundcloud profitable by — in addition to accepting advertising money — making users pay a subscription fee.
It won't work.
Here's why:
1. Wrong Demographic
The users of SoundCloud are absolutely the wrong demographic for a subscription service.  SoundCloud's users are largely similar to its co-founder and CEO Alexander Ljung, i.e., aspiring musicians and producers.  The bulk of the music on SoundCloud are new DJ sets and song remixes.  SoundCloud users are people who make that new music and people who want to hear it.   And the vast majority of them are tech savvy.
As soon as they are asked to pay for the service, why wouldn't they walk?
2. Alternatives to SoundCloud Already Exist
There are already alternatives for producers and DJs looking to gain exposure for their work.  MixCloud, for instance, offers unlimited uploads for no fee, and pays royalties out to artists.  Bandcamp also makes it easy for musicians to upload music, show a profile, and either let their music go free to anyone who wants it, or make money from their own storefront.  SoundCloud has only shared revenue with about 60 "Premiere Partners" consisting of indie labels and artists selected on an invite-only basis according to the Journal.
3. Major Label Music Won't Help
The introduction of major label music won't work either.  If SoundCloud tries to use major label music to lure people to pay, why would that succeed in creating a profitable subscription business?  There are already innumerable digital places to find the same tracks for free — from authorized services such as YouTube, as well as ad-supported Pandora and Spotify (except for Taylor Swift), to BitTorent-powered cyberlockers, to pirate apps available on both Apple's App Store and Android apps made available by Google.
Who Will The Winners Be?
The major labels will be the recipient of much of the money pouring into SoundExchange's coffers.  They will wrangle huge up-front advances and/or minimum financial guarantees in exchange for providing their digital catalogs.  What do they care if SoundCloud ever becomes profitable?
Whether artists signed to those labels ever see any of this money is a totally different story.  But if critics of the majors are correct, most artists will not — either because they are unrecouped (still owe money for recording costs and marketing expenses), or because their contracts include clauses that the labels can use to avoid paying them.
Steve Gordon is a music industry attorney practicing in New York.  He is the author of the recently-released 4th Edition of The Future of the Music Business (more on the book at futureofthemusicbusiness.com).