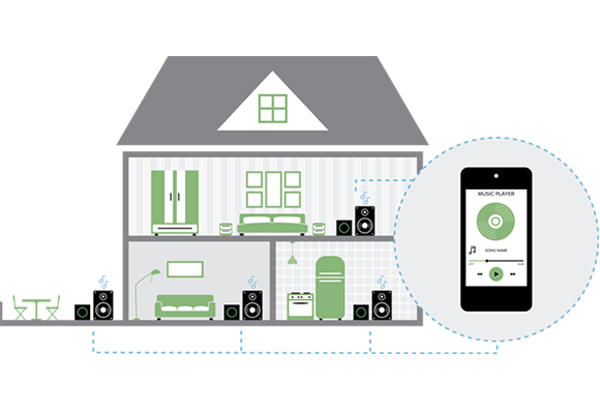 Back in August I reviewed the Gramofon, a WiFi music player and router. I have a Gramofon at home, but its usefulness has currently been eclipsed by the Rocki.
Gramofon currently supports Spotify and WahWah (although their Kickstarter page incorrectly says they already support Rhapsody). I found WahWah incredibly difficult to use, so thankfully the number of supported services is now growing.
Gramofon has announced that they're integrating Qualcomm AllPlay into their device. Qualcomm AllPlay works via an integrated WiFi chip.
The company told backers that they planned to add support for Grooveshark, SoundCloud, Google Play Music, Songza, Pandora, Rdio, Slacker, and Amazon. In reality they'll be adding support for six different music services.
Qualcomm AllPlay supports doubleTwist, iHeartRadio, Rhapsody, Napster, soma fm, TuneIn, and Spotify. This bumps up Gramofon's supported services from two to seven. Users will also be able to stream local music from their device or from DLNA servers. AllPlay also allows music to be played through multiple Gramofons at once.
Nina Ulloa covers breaking news, tech, and more. Follow her on Twitter: @nine_u