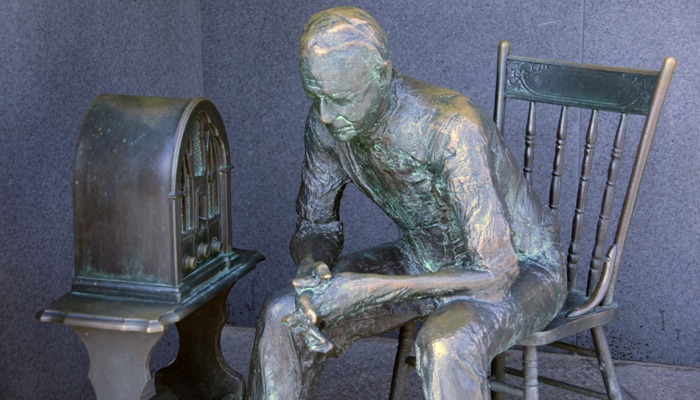 As reported this week by The Tennessean…

Since 2000, the number of full-time songwriters in Nashville has fallen by 80 percent, according to the Nashville Songwriters Association International. Album sales plummeted below 4 million in weekly sales in August, which marked a new low point since the industry began tracking data in 1991. Streaming services are increasing in popularity but have been unable to end the spiral.

The result has been the collapse of Nashville's musical middle class — blue-collar songwriters, studio musicians, producers and bands who eke out a living with the same lunch-pail approach that a construction professional brings to a work site. In fawning national publications, Nashville has emerged as a glamorous place populated with music celebrities. But in actuality, making a living at music is a rather gritty chore.
Image: "Fireside Chat" sculpture at the Franklin D. Roosevelt Memorial in Washington, DC, shot by Tim Evanson under Creative Commons Attribution Sharealike 2.0 Generic (CC by 2.0).