Why is everyone so scared of India?
Well, one reason is the massive piracy rate that riddles the music industry in India, not to mention persistent poverty that renders half the population unable to purchase anything.  And the other half that does have the money is typically reluctant to spend it, thanks to a culture that favors fiscal responsibility over American-style consumerism.
On top of that, you have the recurring headache of label licensing, which contributed to the failure of India-focused streaming startup Dhingana (the service shut down in February of last year).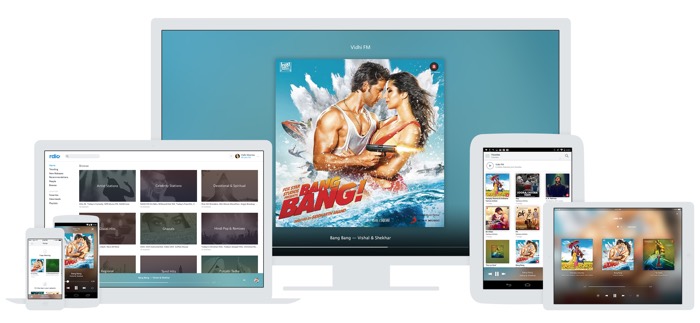 Enter the brave soul of Rdio, which is now the first global streaming company to set foot into the 1.2 billion-strong nation.  Rdio purchased Dhingana after its meltdown, and offers a cure for the company's crippling licensing issues.  Rdio, which has stumbled in critical markets like the US, has a 32 million-strong catalog and deals with all major labels.
Rdio doesn't offer a free tier, a fiscally-sound approach that unfortunately doesn't cut it against heavy-spenders like Spotify.  But Spotify hasn't launched in India, which could give Rdio some wiggle-room.  The company is planning a free streaming radio tier, and an affordably-priced monthly premium cost of 120 Rupies (roughly $2).
Rdio is offering a blend of Indian and international music, as well as Bollywood soundtracks.  Paying subscribers can listen to whatever they want on any device, and download songs for offline, cached listening.
Top image by Ramón Sitomon, licensed under Creative Commons Attribution-ShareAlike 2.0 Generic (CC BY-SA 2.0).  Middle image supplied by Rdio.  Written while listening to Schumann.