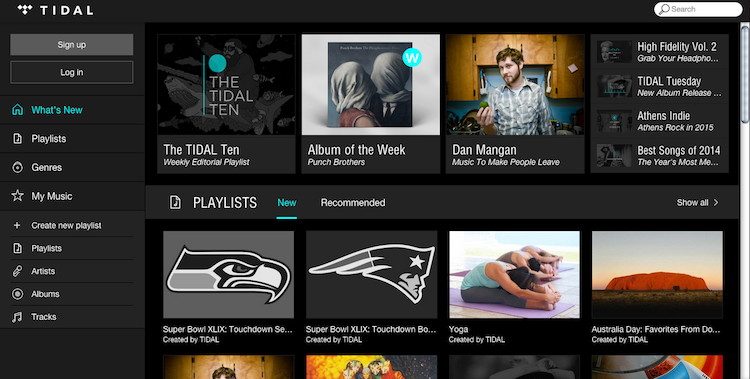 Hi-fi streaming service Tidal recently expanded to the Netherlands, Finland, Ireland, Belgium, and Luxembourg. The service was already available in the U.K., U.S., and Canada. Now, Tidal and its related streaming service WiMP, could have the resources for further expansion.
Project Panther Bidco, owned by Jay-Z, has made an offer to buy Aspiro AB, the company behind WiMP and Tidal. Panther is offering about 464 million Swedish kronor ($56 million) for the company.
On January 29th, Aspiro's closing share price was SEK 0.66. Panther is offering SEK 1.05 per share.
Panther has entered an agreement to purchase 75.9 percent of shares, but hopes to acquire at least 90 percent. Aspiro's board of directors wants all shareholders to accept the offer, as they will need funding and resources to carry out their "strategic plan".
Aspiro is offering incentives to its top executives to stay in their positions if the takeover goes through. If they remain in their positions for six months following the deal, CEO Andy Chen will receive SEK 3 million ($362,234), and CFO Christopher Hart, CCO Peter Tonstad, and CTO Rune Lending will receive SEK 3.3 million ($398,457). An increased purchase price would mean increased incentives.
Nina Ulloa covers breaking news, tech, and more. Follow her on Twitter: @nine_u