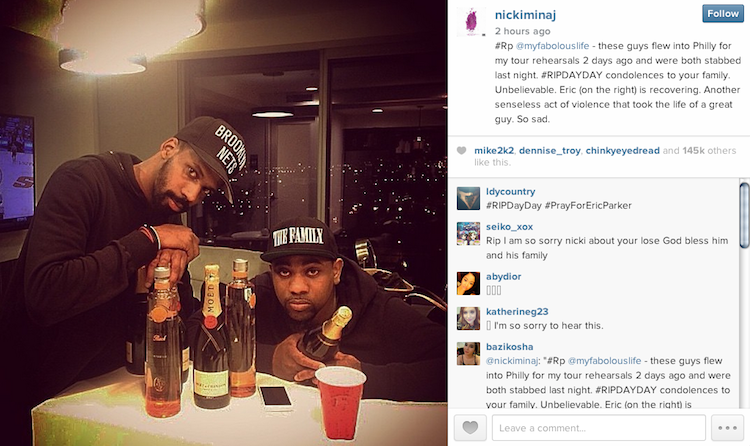 Two of Nicki Minaj's tour crew members were stabbed in Philadelphia in the early hours of Wednesday morning. One of the men died, and the other is currently in the hospital.
Buzzfeed reports that tour manager De'Von "Day Day" Pickett was the one killed. The other man, Eric Parker, is in the hospital.
The two men were in town for Minaj's tour rehearsals.
According to LinkedIn, Pickett previously worked on tours with Britney Spears, N*E*R*D, and Kanye West.  Pickett also co-founded branding and communications agency BK NERD & CO.  The agency's clients include Vespa NYC.
Police believe that an argument between the two victims and third man moved from a bar to the sidewalk.  The third man then pulled out a knife.  No arrests have been made yet.
Nina Ulloa covers breaking news, tech, and more: @nine_u