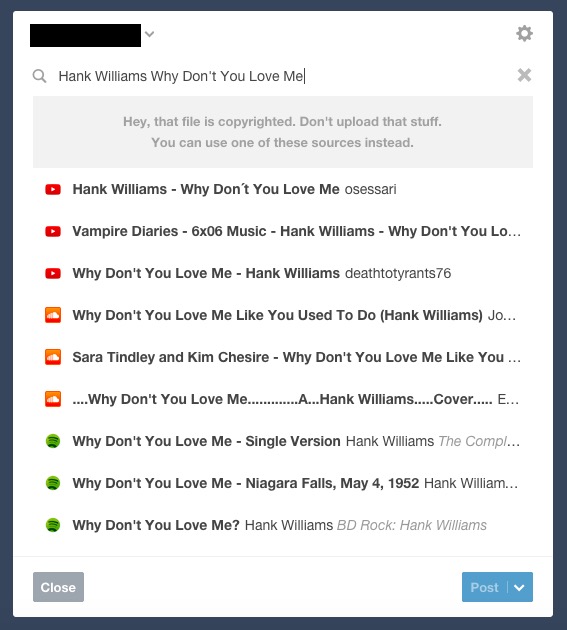 The technology exists, so why not use it?
Effective immediately, Tumblr has started blocking uploads of unlicensed music, while suggesting legal alternatives to users.
Songs are identified using fingerprinting IDs. The move is part of a major shift in how Tumblr approaches copyright, which also includes three-strikes account removals.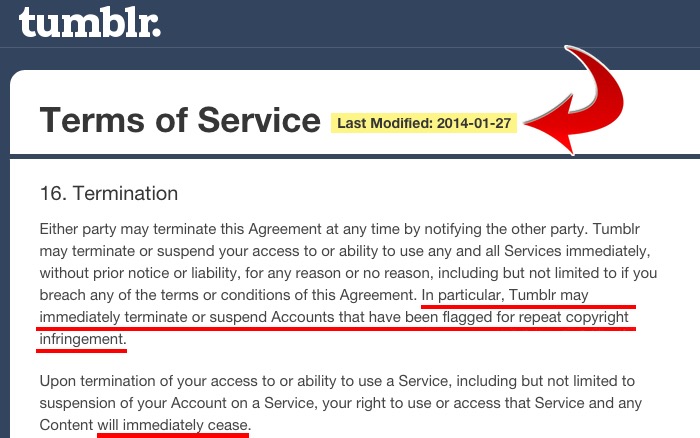 As part of the new, three-strikes policy, any user with three uncontested incidents over an 18-month period grounds for account removal.  That resembles a longtime channel removal policy by YouTube, based on repeated DMCA complaints.
Make no mistake, Tumblr is still relying on DMCA protections, which force copyright owners to specifically request takedowns for every violation.  But moving forward, Tumblr's newer terms will dramatically reduce the onerous takedown demands that the DMCA requires of rights owners.
A majority of Tumblr users are either teenagers or twenty-somethings.  The company was acquired by Yahoo in 2013 for $1.1 billion.