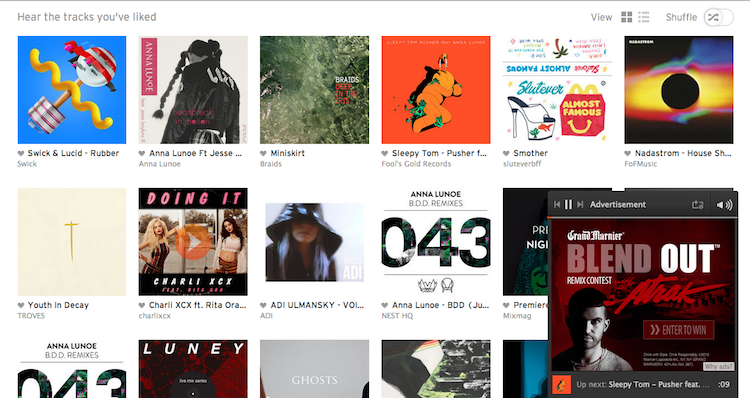 At the end of August 2014 SoundCloud announced a new partnership program that would allow the most popular users to monetize tracks with advertisements.
Six months later SoundCloud says they've paid out $1 million in advertising revenue to just over 100 partners.
These partners include Fool's Gold Records, Fullscreen, and Maker Studios.
Advertisers include Jaguar, Microsoft, and Grand Marnier.  Jaguar and Microsoft have used the platform to sponsor exclusive tracks. Mountain Dew used SoundCloud to sponsor an artist competition through their record label Green Label.
SoundCloud is effectively helping companies further blur the line between massive corporation and arts patrons. But in a world where major labels aren't acting in artists' best interest, is this necessarily a bad thing?
On the other hand, SoundCloud allegedly tried to force crappy deal terms on indie labels, while providing favorable terms to major labels.
Nina Ulloa covers breaking news, tech, and more: @nine_u