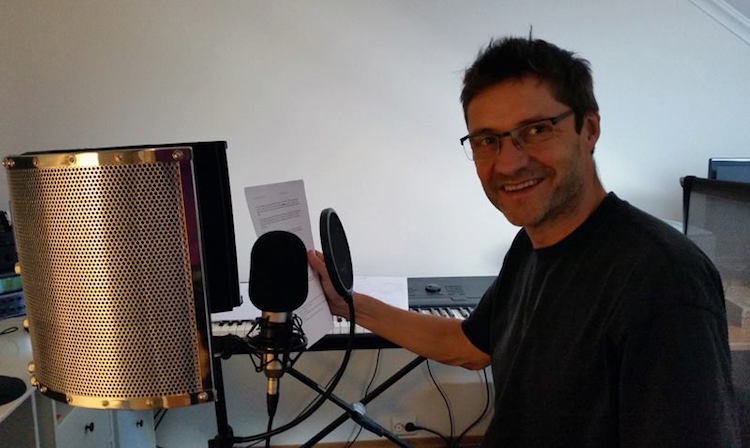 …a recent Facebook post by composer/musician Bjorn Lynne.

Can I just state publicly that I hate Universal Music Group (UMG).
For the second time now, they have hijacked my music and claimed ownership of it in all YouTube videos that include my music, thereby monetizing my music.
UMG, or somebody who produces content for them, have apparently picked up my music track "Kingdom of the Persians" as stock music / library music and used it as background music for an audio book.  They have then released the audio-book on CD (fair enough, if they have paid the license fee), but they have also put the audio-book into YouTube's Content-ID system, which creates a digital audio "fingerprint" of the music, and then proceeds to sniff out any YouTube videos that contain this audio, for the YouTube system to then send a "Copyright notice" to the Youtube video uploader, telling him that his video "contains music owned by UMG", and then put advertising on the video, for which money is paid to UMG.
One thing would have been to have done this unwittingly, by mistake. But I have "disputed" the claim on YouTube, written an explanation and told them about the origins of this music — then waited the FULL 30 DAYS that the claimant has to process the dispute, only to be told that UMG have reviewed the dispute and UPHELD their claim!
The only reasonable thing to do here, for me, would be to hire a top lawyer to go after them legally. But realistically, it's like $350 per hour for a lawyer and a 3 hour minimum for a case, so I'm looking at over $1,000 just to get something started. I feel powerless and I'm left to watch my music being raped by a media giant, who sits behind closed curtains, ignores the rightful owner of the music and just goes "Nah, we'll take it anyway".
Screw you, Universal Music Group!
This is the second time they're doing this with my music as well. They did the same thing also with my other track, "Mystical Pyramids" 🙁