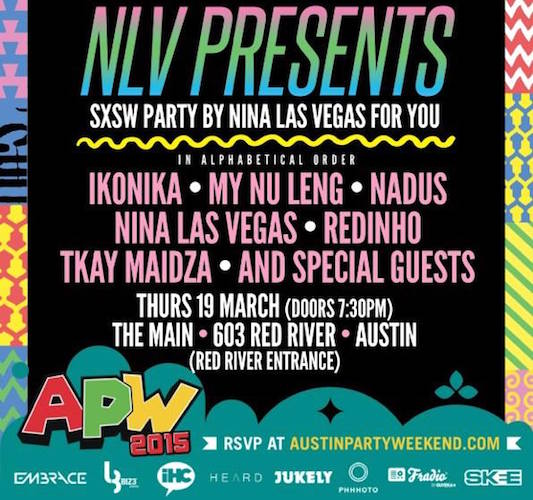 Pitchfork has posted a few interesting and thought-provoking pieces in recent past on the way women are treated in electronic music. They recently highlighted the struggles Björk faces as a female producer.
Yesterday Pitchfork published an article by contributing editor Philip Sherburne titled "EDM Has a Problem with Women, and It's Getting Worse". The article went viral in the electronic music community, sparking a conversation about the way women are discussed.
Sherburne's article also faces scrutiny. Pitchfork has posted some great articles, but overall they don't cover very many women in electronic music.
I love that a male critic stepped up to call out other men on their bullshit, but Pitchfork's lack of coverage is also part of the problem.
The article calls out Skrillex's recent artwork that objectifies women, but what about the excellent releases by women on Skrillex's label? Skrillex's NEST label recently put out releases from heavy hitters Anna Lunoe and Nina Las Vegas. Lunoe's release also features a great remix from Jubilee. None of these women have ever been mentioned in Pitchfork.
+Anna Lunoe Walks Us Through Her Prolific Dance Music Career…
The Pitchfork article also calls out Destructo. I agree that the objectification of women in his songs makes me uncomfortable, but we could also discuss the women he champions. Destructo regularly books Anna Lunoe, Tokimonsta, Nina Las Vegas, Maya Jane Coles, and many other women for his HARD events. He's also very aware of the gender imbalance found at electronic music festivals.
By no means am I attacking Sherburne's article. He raises very valid points, outlets like Majestic Casual should expand beyond imagery that objectifies women. But I also think that while Skrillex and Destructo can improve, they deserve some positive recognition for what they've already done.
One could argue that Pitchfork isn't really an electronic music publication, but they have coverage of Jamie XX, DJ Nigga Fox, and Galcher Lustwerk on their homepage. They also have coverage of Holly Herndon on their homepage, which is well deserved.
Overall, most publications could include more positive coverage of women in the electronic music world (but this is a wider issue that applies to many other genres). We can do a lot better than short lists of "Women in Electronic Music".
Nina Las Vegas has unique insight on this issue, and raised some excellent points on Twitter:
Nina Ulloa covers breaking news, tech, and more: @nine_u