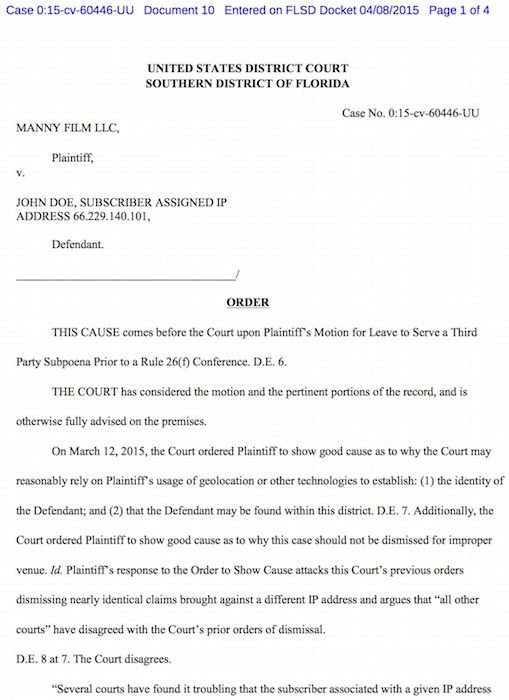 "Manny" is the name of a documentary about boxer Manny Pacquiao. The film was released in May of 2014.
The filmmakers filed 150+ copyright infringement lawsuits against unnamed people who downloaded their movie illegaly. These lawsuits named IP addresses, not the names of actual people. The filmmakers planned on submitting subpoenas to ISPs, forcing them to name the customers associated with the IP address.
Things didn't go as planned…
A Southern District of Florida judge says the filmmakers did not prove that IP addresses can reasonably determine who was responsible for the infringement.
The judge also says they didn't prove that the person responsible is located in the court's district.
The filmmakers argued that "all other courts" have agreed with using IP addresses to identify the infringing parties, but this isn't true. The judge cited a number of cases where courts disagreed with this method.
The judge has denied the filmmaker's request.
See the full document here.
Nina Ulloa covers breaking news, tech, and more: @nine_u