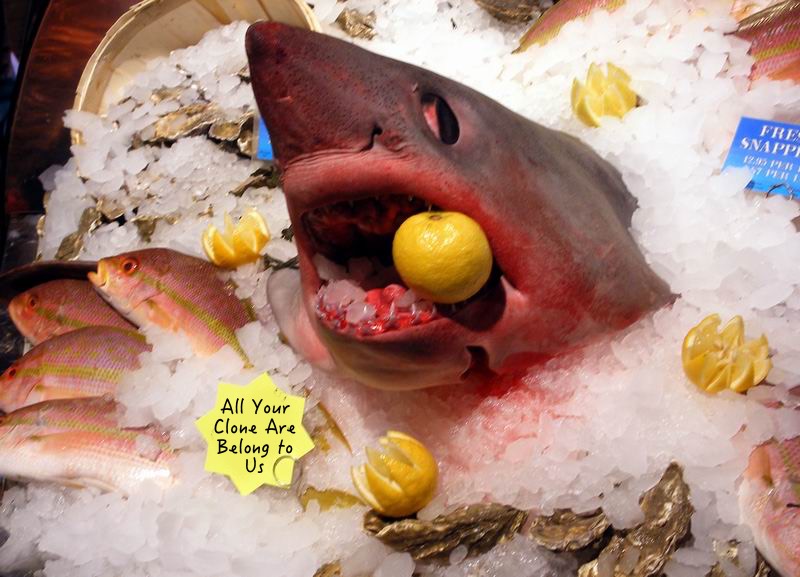 Update 1: Saturday, 6 pm PT: There is now something uploaded and available at grooveshark.im, though this looks different from the previous clones. 
Update 2: Monday, 1:15 pm PT: grooveshark.im now looks ripped down, or at least unstable.  
Grooveshark is now losing its own little game of whack-a-mole.  As of early this (Saturday) morning, grooveshark.vc has gone dark, with earlier clone grooveshark.io also buried.  That follows the late-April teardown of grooveshark.com, which still displays a soggy apology in place of a once-thriving streaming site.
The cat-and-mouse follows a decisive and clear federal court ruling against Grooveshark for massive copyright infringement.   At this stage, the majors appear to be shutting down all clones with top-level domain name seizures.
The labels also appear to be proactively stamping out other clone extensions, before they become a problem.  A 'grooveshark.im' clone was rumored to be next, though that remains unavailable* update: as of Saturday evening, something has appeared at grooveshark.im.
Now, the question is where the next shadowy Grooveshark clone will resurface, though a scan of other country TLDs (top level domain extensions) on Saturday morning shows nothing.
The list of possibilities include grooveshark.ru, grooveshark.ch, grooveshark.sj, grooveshark.gw, grooveshark.ax, grooveshark.sj, grooveshark.wf, grooveshark.yt, grooveshark.eh,grooveshark.mh, grooveshark.bv, and grooveshark.ap, all of which are inactive.
Of course, the list of country TLDs is much longer than that, so stay tuned for what surfaces next.
Image by Anders Sandberg, licensed under Creative Commons Attribution 2.0 Generic (CC by 2.0).