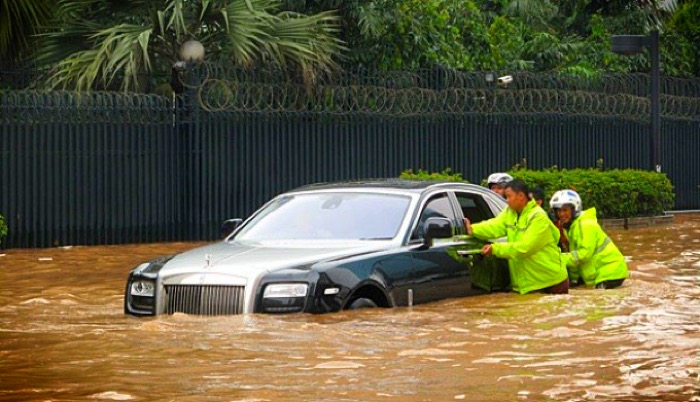 Yesterday, a former Grooveshark employee accused top major label executives of being focused one one thing, and one thing only: their obscenely bloated salaries.  Now, we're starting to see what he's talking about.
According to details leaked to the New York Post last night, Sony Music Entertainment CEO Doug Morris is slated to receive an annual compensation of between $17 and $20 million  — in one year.
Actually, that figure could go well past $20 million, but $17 million is 'in the bag'.  "Doug has a two-year deal, between $17 and $20 million a year," a Post source relayed.  "It's a mix of base salary plus a share of the profits. But $17 million will be guaranteed."
The news comes despite tens of billions in losses for the 'big three' major labels over the past decade, and substantial bleeding at Sony Music Entertainment.  Morris, a thriving septuagenarian criticized by ageists, seems to be benefiting from a bizarre incentive structure that rewards massive losses with massive salary increases.
Others are recognizing similar benefits.  Earlier, documents detailed a $1.6 million annual take-home for RIAA chief Cary Sherman, mere small potatoes compared to Morris' lavish buffet.  But both mega-purses now carry some serious ethical baggage, especially in light of a leaked contract with Spotify that revealed crony dealmaking and tens of millions in advances that skip artist accounts entirely.
Sony has stated that upfront advances are shared equitably with artists.