Major labels like Universal Music Group have been putting heavy pressure on Spotify to limit free access.  But Spotify is stepping up to defend freemium, and put paid-only services on blast.
Spotify says that they have 20 million paying subscribers.  They say they've paid out a cumulative total of $3 billion in royalties, and $300 million in the first three months of this year. 
Spotify also claims that payouts for indie artists have been $700,000 a year on average.  Additionally, Spotify estimates that indie artists will receive $1.2 million in the coming year, but they don't explain their estimation.
In comparison, Spotify estimates that the most popular artists will be paid $13.9 million in the coming year.  That is, after label advances, premium advertising payouts to top partners, and recoupment costs.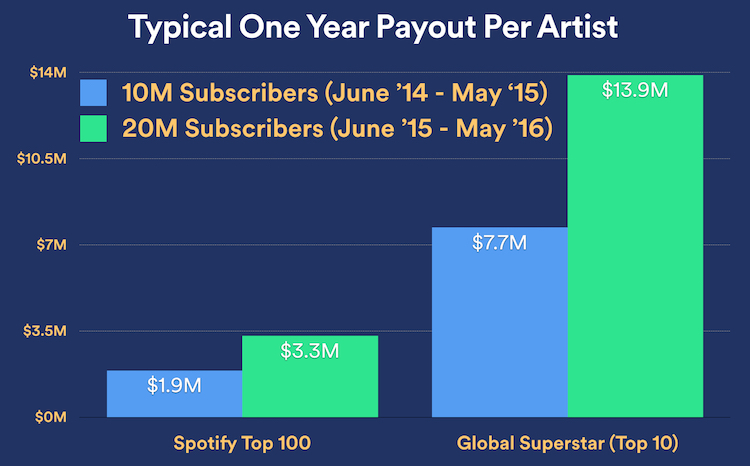 Nina Ulloa covers breaking news, tech, and more: @nine_u