More evidence that only a tiny sliver of music listeners actually care about high-quality sound.
Last year, PONO garnered $6.2 million in Kickstarter cash, with an additional $6 million piled on from private equity.  Assuming (generous) sales of 25,000 units, here's how sales of PONO devices compare to sales of the first-generation iPod, released in 2001, at the same point.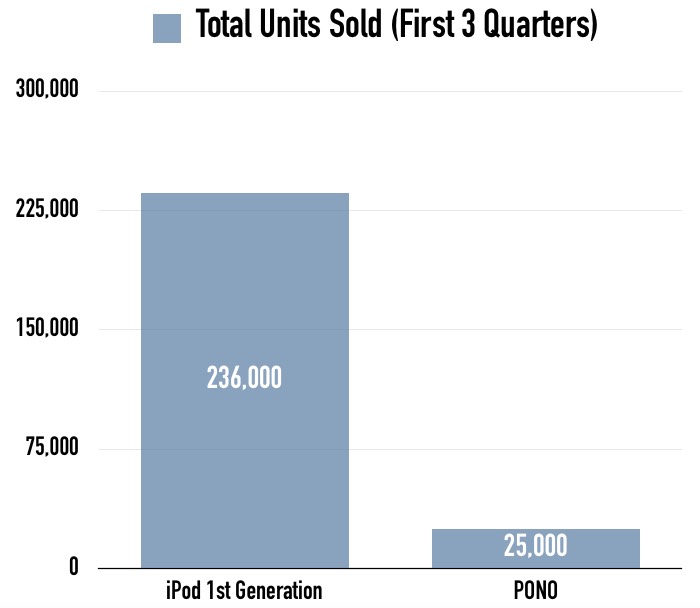 iPod sales source: Apple financial statements and sales disclosures.