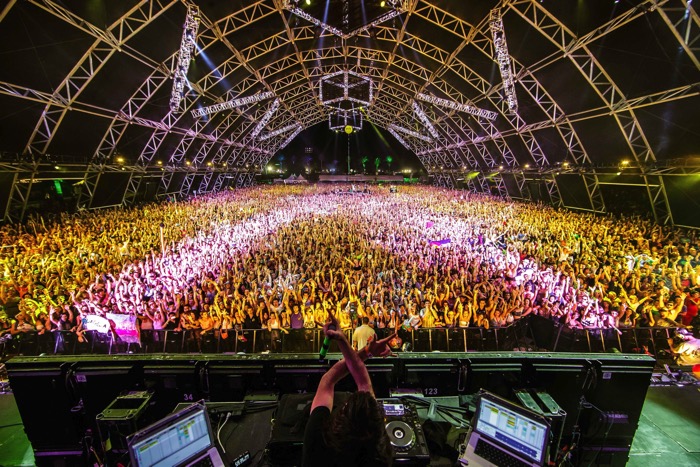 Coachella hit the Music Scene in 1999, and is now the world's leading music festival.  The annual event is held in April at the Empire Polo Club in the sunny State of California.  Now, chatter is surfacing that Coachella promoters AEG Live — the organizers behind the world-renowned, two-weekend festival — have their sights set on Flushing Meadows Corona Park (Queens, NY) for an east coast version of the festival.
Provisionally, this will be titled 'Panorama,' which could take place as early as June of 2016.
So… why New York?  New York has been dubbed the city of music festivals which just simply don't work, though the recent success of Governors Ball has led AEG Live to give New York a second thoughts.  Coachella would be in direct competition with Governors, one of the largest music festivals in New York City.
In an interview with the Daily News, Tom Russell of Founders Entertainment, who runs Governors Ball, released a statement describing his distress over the prospects of Coachella occurring within such proximity. "The timing of this corporate-run festival would threaten our ability as a small business to continue putting on the kind of event that has showcased the best artists, created hundreds of local jobs and put millions of dollars back into the city's economy" Russell said.
from our partners…
But, what does this mean for the ticketholder?  As AEG Live and Governors Ball compete for the biggest touring acts for next summer, the rivalry would inevitably drive up the prices of headliners — not to mention second-tier acts, which in turn would increase booking fee prices and ticket prices.  On the other hand, this kind of competition could force both festivals to diversify their lineups, be more creative, and generally think outside of the box.
So, the question remains: can AEG re-create this Palm Springs-style festival in an urban grid like New York?  Perhaps this isn't a matter of if a Coachella of the east will happen, but when.
AEG hasn't commented on the Daily News report yet.
Image: Bassnectar at Coachella, 2013 by Drew Ressler, licensed under Creative Commons Attribution-Share Alike 3.0 Unported.