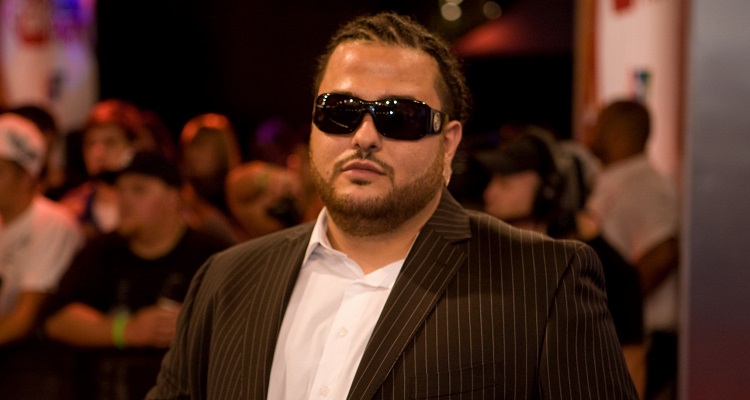 Two years ago, Ahmad Balshe – better known as Belly – suffered a major incident at Coachella.
On April 20th, 2018, 25 unnamed security guards brutally attacked the rapper backstage.  Balshe had attempted to pass through the VIP area backstage after waiting in line.  His friend and fellow label mate, The Weeknd, was performing onstage.
A video of the vicious attack – first posted on TMZ – shows the guards pummeling Belly, grabbing, punching, kicking, and even choking him.
Shortly after the attack went viral online, Balshe shook off the incident, posting on Twitter.
"I'm great y'all.  I love you.  No negative bulls—t can steal my joy."
Slamming the guards, he boasted,
"20 of you p—sies couldn't take me off my feet."
Unfortunately, the attack took a major toll on Belly, far worse than he had expected.
Now, the Grammy-nominated rapper and songwriter has taken the major music festival to court.
Belly v. Coachella.
Filed at the California Superior Court, Balshe claims the attack was unprovoked.  He had "all [the] necessary credentials" to pass through to the VIP area.
Suing Coachella Music Festival, organizer Goldenvoice, and security company IPS, his lawyer, Ben Meiselas, explained in a statement,
"The sickening and unprovoked brutal assault on Belly by Coachella security is disturbing on so many levels.  We will hold all those involved accountable in court, and deliver justice for Belly, and make sure this lawsuit prevents other artists and fans from being victimized by this type of outrageous and violent behavior."
Confirming TMZ's initial report, Balshe alleges the security guards – named "Does" in the lawsuit – "repeatedly grabbed, punched, kicked, and choked him in a coordinated manner."  This, says the rapper, left him with "severe injuries to his face, teeth, jaw, eyes, head, ribs, chest, arms, and legs, as well as neurological damage."
Belly claims Coachella, Goldenvoice, and IPS remained directly involved in hiring, firing, and retaining the security guards.  All three companies also had to supervise them.
Instead, they encouraged the guards to actively use "overly aggressive and hostile" tactics against festivalgoers.  The companies also retain guards with "known violent affiliations."
"Defendants Coachella Music Festival, Goldenvoice, and IPS knew, or in the exercise of reasonable diligence should have known, that their employees were incompetent and unfit to perform the duties for which they were employed and that undue risk to persons such as Plaintiff would result by way of their inappropriate conduct."
Belly has sued for assault and battery, negligence, and intentional infliction of emotional distress, among other claims.  The rapper's legal team has sought punitive, general, and special damages for medical and psychiatric costs, and "economic loss" suffered after the incident took place.
Coachella, Goldenvoice, and IPS have yet to issue a statement over the brutal incident and subsequent lawsuit.
---
Featured image by Richard Burdett (CC by 3.0).