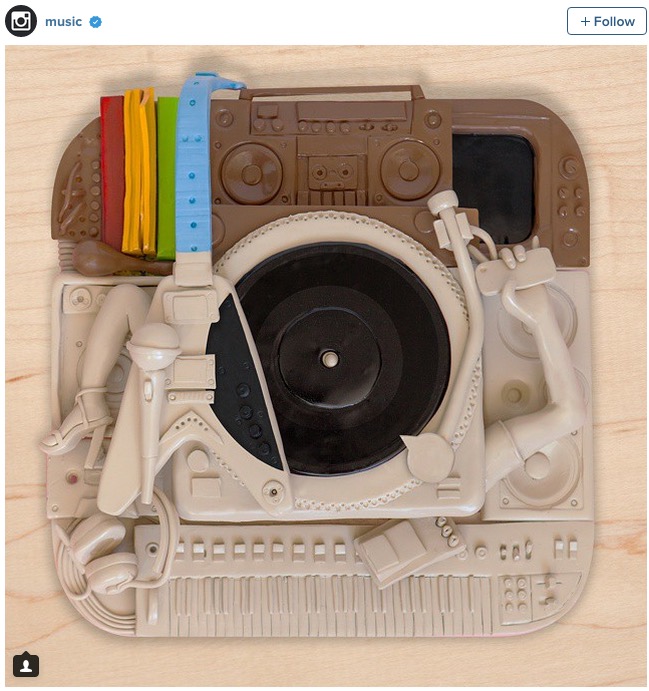 Instagram's @music launched about five months ago, with somewhat limited uptake.  The basic idea of the channel was to feature a developing artist with a re-posted photo and interview, instead of blasting bigger celebrities.  That channel has drawn a bit less than half-a-million followers, which by Instagram followers is modest.
"…25% of our top [most followed] accounts are music related."
But according to Instagram CEO Kevin Systrom, music has become a very important aspect of the photo-intensive app, which is exactly what's happened on other social networks like Twitter, Facebook, and Vine.  "We never knew music would take off in the way it did but now 25% of our top [most followed] accounts are music related," Systrom told BBC's Newsbeat.  "We realized there's this whole community of interesting bands and musicians on Instagram so that's what the [@music] account is all about".
Systrom seemed less interested in courting bigger artists, perhaps for obvious reasons.  "Instagram's all about finding the unknown photographer or that little gem and we started doing that with music," Systrom continued.  "I think it's been very successful so far".
"Music is obviously one of the most inspiring mediums for creativity, and pairing that with Instagram … I think it's just a matter of time before music becomes even more dominant on Instagram."