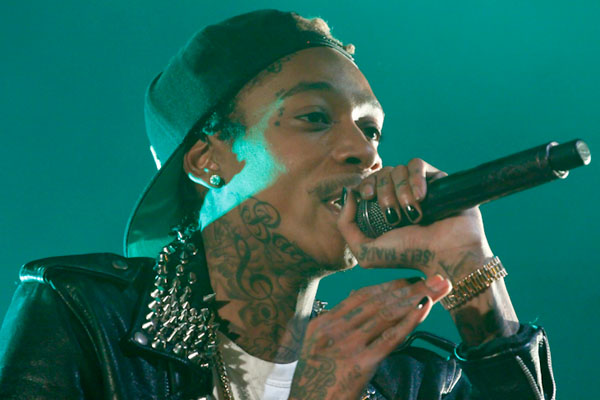 Recently, Wiz Khalifa and Charlie Puth's massive hit single, 'See You Again,' hit a major milestone on YouTube as it became the tenth music video to have been watched at least one billion times.
Google announced the news via a post on the YouTube trends blog – stating that the video took 184 days to gain its billion views – coming only second to that of the record-breaking, 'Gangnam Style'.  This is a massive achievement in itself, but even more-so as it's the first rap song to claim a spot in the exclusive club.
With 'See You Again' being out less than a year, it may seem surprising that the song has already hit one billion views.  But this is actually following a trend of increasingly-large views on YouTube hit singles. 'Gangnam Style' became the first music video to hit one billion views back in 2012, followed by Justin Beiber's 'Baby', and up until Spring 2015, it was just these two players in the club. YouTube's Kevin Allocca writes,
''For ten years, the Billion View Club was one of the most exclusive circles on YouTube, but in 2015, things changed."
Here, Kevin refers to the fact that since June of this year, there have been eight more debuting singles that have joined this elite billion views club.
So, is the billion views club becoming a 'thing'?  With ten members currently – featuring the likes of Katy Perry, Taylor Swift, Meghan Trainor, Mark Ronson, Psy, and Justin Beiber –  and 5 more waiting to be crowned, this indicates a broader trend.  Not only are we watching more music videos than ever, but the rate at which these videos become successful is accelerating.
The graph highlights a common trend that is occurring with the eight new entrants to the club: all videos were uploaded in 2013, and had hit a billion views by June 2015.  The average number of days for the top ten to hit a billion views took approximately 484 days, with the three most recent videos to reaching a billion in an average of 241 days.  What really stands out from this graph is the time it takes for the videos to reach a billion views, and the fact that this timeframe is becoming progressively shorter.
So, what's next?  Will the goal post for a successful music video be pushed further, with the increasing number of videos hitting that one billion view milestone?  Or, will our focus shift to music subscription services like Spotify and Apple Music?  Despite the rise of streaming music, current trends are suggesting that YouTube is still a major player in the game – people want to watch music videos – and they want to watch them on YouTube.
Image by Portal Focka – licensed under Creative Commons Attribution-Share Alike 3.0 Unported.