YouTube's premium content paywall will finally be announced on Wednesday, according to report emerging this (Monday) morning from Re/Code.  The premium push has been discussed, debated, and anticipated for months, though it remains unclear if Wednesday's announcement will include premium music, specifically the oft-discussed 'YouTube Music Key'.
Either way, Re/Code pointed to an unveiling at the 'YouTube Space LA' facility near LAX in Los Angeles, with a $10 monthly premium expected for ad-free content.  Other aspects and sweeteners are undoubtedly part of the music, though it appears that content won't be 'gated,' or cordoned off for premium-only access.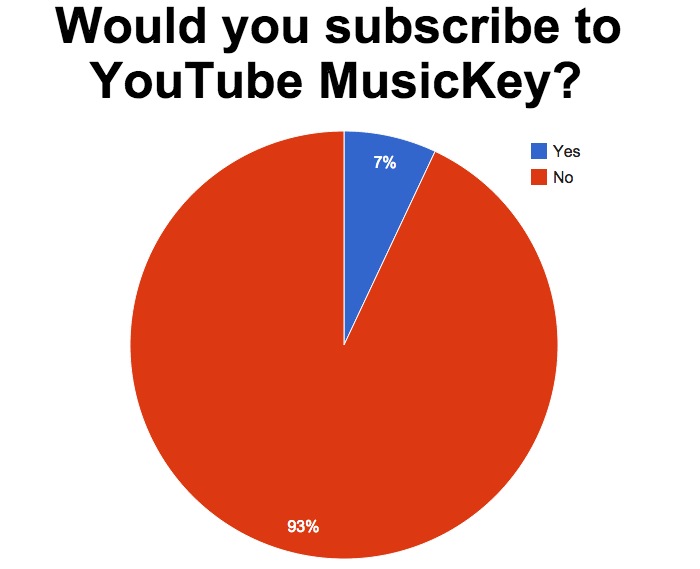 Heading into the announcement, YouTube has been zipping up agreements with a range of content providers, while demanding re-treaded contracts with others.  That includes Fox Sports, A&E Networks, NBCUniversal, and possibly the Walt Disney Co., according to the Wall Street Journal, not to mention a range of native YouTube superstars like The Fine Brothers, Prank vs. Prank, Joey Graceffa, and Smosh.
It also includes many musicians, who have been threatened with deleted channels if they've refused to participate.  Looking ahead, it's unclear when the premium-based content will launch, though early 2016 is expected.