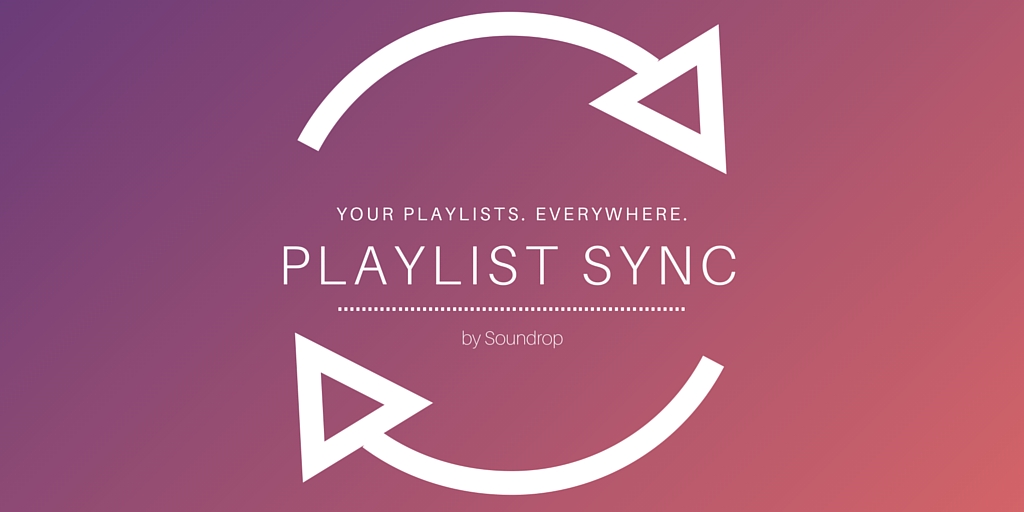 Soundrop was launched as a social jukebox app inside Spotify's App Finder in November of 2011.  But that was shut down when Spotify shuttered its App Finder last October, effectively ending third party apps.
Soundrop provided Spotify's users a way to build communities with its listening rooms, before Spotify launched its own share features.  Users of Soundrop were able to enter themed rooms to chat and listen to music with other people who share the same taste in genre or artists. As Spotify cut the strings, the team behind Soundrop were quietly working on a new service. Now, they've made their comeback with the launch of Playlist Sync.  The beta-stage allows users to automatically sync playlists created on Spotify to Deezer and YouTube, part of a cross-platform approach.   Playlists are automatically synchronized, which eliminates the chore of making playlists available on multiple platforms.

Soundrop were eager to share their success, stating on their show.co blog that they 'have more than 66 public playlists in Spotify with almost 1 million total followers'.  The playlisting madness starts here.