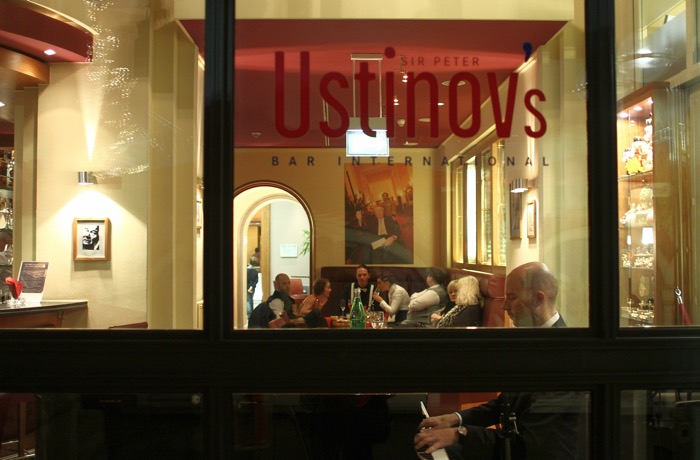 This is the seventh installment of an 11-part series on music industry agreements by attorney and legal author Steve Gordon, author of The Future of the Music Business (Hal Leonard 4th Ed 2015).  Steve's earlier installments covered contracts for indie producers, synchronization licensing, management agreements, music publishing agreements, music in films, and production agreements (from hell). 
This piece will focus on what an indie musician faces when starting out, as well as artists who are more advanced in their careers.  It will discuss how it really works in the trenches, and how to navigate over that rough terrain for the best outcomes.
When an indie musician is just starting, playing for no money can be good exposure.  Eventually, however, you will want to make money from your music so you can quit your day gig.  Live performance is one of the income streams that can support indie musicians. Other streams include record sales, merch, synch placements and public performance royalties.
Part I of this article is for new artists, as well as emerging successful live bands or singer-songwriters.
Part II discusses artists who are successful enough to work with booking agents. It includes a booking agency contract with a venue that is good for the artist and the agent. I add comments showing the changes that the venue would probably request.
Part III deals with the internet's convergence with live performance to create new revenue streams. It includes a new "Revenue Share" program at Smalls nightclub in Manhattan. This program offers artists money by allowing off-site fans to watch the gig live and on demand.
Part I: New and Emerging Artists.
Passing the Hat: The Tip Jar
There are many venues that will allow musicians to entertain diners or drinkers for free, and then "pass the hat" after their session.  Performing in public places for gratuities, or "busking", is another way to make money from live performance.
For tips from New York-based singer-songwriter Jennifer Sullivan on maximizing contributions to the "tip jar," check out this insightful article (you'll be glad you did!)
Actually, New York City has a special program that allows musicians to busk legally.  Performers can audition for "Music Under New York (MUNY)," an official program that sets up schedules of performances and locations for MUNY members.
Dealing with Venues Directly
There are thousands of small clubs in every city that actually charge admission to listen to live music.  Some small jazz and singer-songwriter clubs will pay non-established musicians a fistful of cash to show up for an evening. For a single musician, this could mean $50 to $100, plus a bar tab, and even free or discounted meals.
Other clubs offer a split at the door (i.e., money from fans who pay to see particular artists).  Often they offer 40%–60% in favor of the artist and the venue keeps 100% of the revenue from the bar.   Some clubs require 100% of ticket sales from the first certain number of people who come to see the band.   Other clubs will deduct expenses for things like sound and amps, in-house production staff, and refreshments in the green room.
If it sounds like this presents opportunities for clubs to be less transparent in paying artists, you would be correct.  And if dealing with clubs directly sounds like a tough way to make a living, you would be right.   Moreover, some clubs are worse than most, and others are total nightmares for artists. Certain clubs will take a band's credit card at the beginning of the night as "insurance". If enough people don't pay the ticket price, the club will charge the band's card to make up the difference.
For the details of good, bad, and very bad club deals, read "Should You Pay To Play?  The Worst to Best Club Deals In the World" by Ari Herstand.  The article is based on a wealth of experience.
Promoters
One way a musician can enhance their chances of making some money is working with a promoter. This is due to the following:
Promoters know the ropes, meaning they often make better deals for artists because of their knowledge and experience;
Venues trust the promoter's musical tastes from prior dealings and know that the promoters want to draw a crowd;
Most importantly, promoters promote gigs; they use all of their skills and experience to bring the largest possible crowd to their artist's shows.
However.  Some promoters should be avoided! As Ari discussed with me, there are new Facebook promoters who don't promote but make artists sell their own tickets.
Ari also warned about "pay to play" promoters.  These promoters require bands to pre-purchase tickets then split the money with the venue. Often, there's no guaranteed money for the artist.
Since the promoter has already made money, there is little incentive for him to do much to promote the gig.
Interview with an Indie Rock Promoter
Below is an interview with a legit promoter; a staffer at an indie promotion company who preferred to remain anonymous in order to provide full disclosure.  Before reading, a word about booking agents: like a promoter, they book gigs for their musician clients.  However, booking agents usually only work with artists who have established followings. Promoters such as those interviewed for this article can help you now.
Steve Gordon: Tell us briefly about you and what you do.
Indie Promoter: I work for a small concert promotion company based in New York City. The company originated due to a growing need for a promoter in the local scene who would work solely on the agenda of nurturing rising talent.
Although we work primarily with local talent, we also pride ourselves on having worked with talent both nationally and internationally, including bands from Japan and Sweden.
Gordon: In general, what does a promoter do? And how is it different than a booking agency?
Indie Promoter: A promoter brings a show to the attention of the public. They get people to come by through a variety of means including social media, hand-outs, posters and flyers, and gets media attention and press for the event. A booking agent's main function is to book venues for an artist.
Gordon: As a promoter, what unique things do you do for the artists you work with?
Indie Promoter: My promotion company serves as a platform for local bands to gain greater exposure. We help those bands play bigger and better shows as long as they are talented and hardworking. The company primarily exposes bands to the music industry, to media, to new fans, and to other great acts in the New York region.
In addition to the above, we work with prestigious mid-size venues in Manhattan, such as Gramercy Theatre and Irving Hall, and also promote shows at more intimate venues in Manhattan and Brooklyn.
I am the primary booker and promoter for my company.  My role ranges from discovering new talent to serving as the liaison between the venue and the artist.  If I decide to organize a show, I am responsible for setting dates with the venue, negotiating financial terms, and making sure the talent shows up on time—whether it's one band or six.
I am also responsible for promoting the show on my company's website, on social media platforms, and at the venue.  I make sure that all bands are made aware of their responsibilities before the show, including draw requirements (how many tickets they must sell before receiving a portion of the proceeds) and backline provisions (fees that the venue charges for equipment such as a microphone, sound amplification, instruments and security).
In addition, I am also responsible for the show running smoothly, which includes handling any problems that may arise during load-in, show time, and load-out. I also "settle up" with the venue—meaning I pay for any expenses incurred, which are always agreed upon prior to the show—and pay remaining monies to my company, as well as to the artists after the show.
Steve Gordon: What kind of artists do you work with?
Indie Promoter: My company strictly books and promotes rock and metal bands. We feel that over the years, a void has grown in the rock and metal genres—at least in New York. So, we strive to support the talented bands pursuing a career in this genre. Our goal is to bring rock and metal back to New York City.
My company also mainly works with "baby bands," which usually means they are not yet signed to a label. However, the range of experience these bands possess can vary from the recently-formed to the very experienced. We offer the more experienced bands great opportunities, such as getting them opening-act positions for nationally well-known bands.
Steve Gordon: Does your company have contracts with the artists? If not, do you confirm terms by email, or is everything done on a handshake basis?
Indie Promoter: We do not have formal contracts between the company and our artists. That being said, all of our communications with the artists are confirmed in writing; there are no oral agreements. Issues are avoided by simply making the bands aware of everything in writing ahead of time.
For example, if I were hosting a show, I would secure the talent for that show after securing the venue. This ensures that I will be able to convey, in writing, the requirements to the artists. I let the artists know, in writing, what the venue charges for room rental (if applicable), for sound, for lighting, and for security. I transmit, in writing, all of the expenses up front.
That way, I can give the artists a presale arrangement—a ticket amount that the artist should sell prior to the show to ensure expenses are accounted for and to ensure the artist also gets paid.  The number of tickets that must be sold presale will naturally vary depending on the price per ticket and the venue.  And, for some local venues, the expenses are low enough that presale is not necessary. But in any event, everything will be in writing.
The most important concept to understand is that we maintain close relationships with the bands we work with.  My company is not a "one-and-done" promotion company; we often have a continuing relationship with our artists.  There are many artists we work with over and over again because they are hardworking, talented, and we have a mutually beneficial relationship with them.  A certain level of trust is built so that a formal contract becomes unnecessary.  While the same cannot be said for a band we are working with for the first time, we are still able to avoid misunderstandings by having everything in writing.
I think it's important to point out that we never require bands to work with us exclusively.  In fact, we encourage bands to work with multiple local promotion companies.  This will give the bands greater exposure.  The only requirement we have regarding exclusivity is we ask the band have at least three weeks of down time in between shows.  For example, if Band X plays a show in NYC with another promoter on Week 1, we will not book Band X to play one of our shows in NYC until Week 4.
Steve Gordon: Same question regarding venues.
Indie Promoter: We usually do not have formal contracts with the venues, but, similar to when we work with artists, there are almost always emails confirming all terms. When working with smaller venues, all expenses are laid out when we secure the venue for the show date. This usually occurs two to three months before the show for a smaller venue, and four to five months in advance of a larger show.
All communication with the venue is in writing, and we determine how much it will cost to rent the venue and how much it will cost for venue staff (i.e., lighting, security, door person).  During these communications, we also negotiate whether or not there is a bar guarantee for the venue, meaning the minimum amount of money the bar has to make for the night.
This is important because we often host shows on weekend nights, which can often result in a high bar guarantee ($1,500 to $3,500 for the evening).  If we are not prepared for this, it is very easy to fall into a situation where the bar guarantee is not met by audience consumption and we end up having to pay the remainder out of pocket.
This leads me to discuss the reason local bands feel it is useful to have a promotion company running the show.  Promoters are the cost-bearers.  Anything and everything that could go wrong with a show and result in costs incurred gets placed directly on the shoulders of the promoters.  Therefore, if bands decide to organize a show without a promoter, the bands can often incur these expenses and make very little money, if any, by failing to ask the venue the right questions.
For example, there are many local bands who have fallen prey to excessive bar guarantees because they just didn't think to discuss with the venue whether or not a bar guarantee exists and who bears the cost of paying off the remainder if the minimum is not met.  The promoter is the advocate for the artist by knowing the right questions to ask and negotiating a fair deal.
Steve Gordon: Can you tell us about the money—what the venue gets, what the artist gets and what the promoters take?
Indie Promoter: We typically make 40% of sales at the door, after expenses. The artist gets the other 60%. If the show is a flop, we ensure the bands get paid or at least don't wind up owing money to the club, and we bite the cost and pay the club the un-recouped expenses.
Our larger shows work in a similar manner—the company will only get paid after the venue's expenses are paid.  Typically, we retain a 40% profit for these shows as well, and the artists receive 60%.
What the artist will actually make varies depending on the show. At a small local show (think "dive bar") expenses for the venue range from $250 to $350.  Let's assume the expenses are $250, at $10 per ticket; thus, a band has to sell more than 25 tickets to break even. If they don't, neither the band nor the promoter gets paid.  A band in the headlining slot(s) will generally sell around 35 tickets, and that may generate $400.  But due to expenses there is no guarantee they will actually make money, and this is always conveyed to the bands before they agree to play a show.
At a larger show at a mid-size venue, the payouts are better because ticket prices are higher and more tickets are sold. Presale requirements for this type of show range from 75 to 200 depending on the band's slot in the show. At this type of show, the opening and closing bands will usually make $300 to $400 for the night, direct support bands will make $400 to $600 for the night, and the headliner will make $800 to $1,000 for the night.
When there is a promoter on the show, the venue does not pay the artist. The promoter(s) receive the payment for the show, then must distribute the payment to the artists, and then finally gets to pay itself.
Steve Gordon: Tell us about Sponsorships. Can an artist make more money if you get a sponsor?
Indie Promoter: Everyone makes more money with sponsors, but they are very hard to secure and my company has not been able to work with them in a long time.
I do know that securing a sponsor for the show results in a huge increase in pay to the bands.  The amount of the sponsorship will depend on (1) the size of the venue, (2) whether the venue has an existing arrangement with the sponsor's brand, and (3) whether there is a requirement for a certain amount of product to sell at a show, along with varying other factors.  
Nevertheless, a sponsorship can really make or break a show.  For example, most music festivals are only able to exist because of arrangement with one or more sponsors.
Steve Gordon: If you do get sponsorships, do you do contracts or just an email correspondence confirming terms?
As I said the company hasn't worked with sponsors in a long time so I don't have personal knowledge whether there were any contracts.
Part II: Artists Working With Booking Agents
As noted above, booking agents work almost exclusively for artists with established followings. To do this, they usually negotiate with in-house "talent brokers" at the venues. Generally, booking agents negotiate a guaranteed amount of money for their artists. The artist will occasionally earn more if they sell more than a certain number of tickets. Pasted below is a booker's standard agreement with venues. Included are comments to explain favorable components and venue requests. 
Part III: The Revenue-Share Agreement
The internet has helped generate new revenue streams for artists and venues. We will focus on the new "Revenue Share" discussed earlier, where artists are paid off-site fans to listen live.
Immediately below is my interview with the owner Spike Wilner. The interview took place in 2014 and originally appears in the fourth edition of my book, The Future of the Music Business (Hal Leonard 2015).  After the interview took place in fall 2015, Spike launched the Revenue Share program.
Following the interview is the actual contract that we drafted to implement the Revenue Share program.
My Interview With Spike Wilner, Jazz Pianist And Co-Owner Of Smalls Jazz Club In NYC
Spike Wilner is an accomplished jazz pianist and the co-owner of Smalls Jazz Club in New York City's Greenwich Village. He also has been using the Internet to expose the artists who play at Smalls and their music to a worldwide audience by simulcasting live gigs every night (click on " live video" here).
Over seven years ago he started creating an archive of recordings of the live music performed at the club. This interview provides Spike's experience with expanding Smalls' audience and future plans.
Steve Gordon: Give us a brief description of what happens at SMALLS. That is, the music and the artists featured there and what folks can expect if they visit the club.
Spike Wilner: Smalls Jazz Club is generally open from 4:00 PM to 4:00 AM, with some exceptions. Normally we have 3 bands per night. We do two, two-set shows and then an "afterhours" set and then a jam session at the very end. Jam sessions are an important part of Smalls and there's traditionally a jam every night of the week quite late (sometimes not even starting until 2:00 AM). We also have afternoon jam sessions on Friday and Saturday.
On Wednesday in the afternoon we host a tap dance jam session and the tap community comes out for that. On Wednesday and Thursdays we do a 9:30 PM "main show". It usually features an important or famous musician or band. The same on the weekend but it starts at 10:30 PM. Our "afterhours" shows start either around midnight or 1 AM and are all seasoned veteran players hosting. Sundays we are open all day with a vocal workshop at 1PM, a showcase show at 4PM, a duet show at 7:30 PM and then at 10PM we have the legendary Johnny O'Neal who is in a permanent residence with his trio.
Smalls has a "no reservation" policy, first come first serve. Our cover is $20 until afterhours and then it's $10. We have a one-drink minimum for those seated or at the bar but standers in the back don't have to buy a drink. It gets crowded and the vibe changes as it gets later. The afterhours is the coolest vibe and not for everyone. But the music is always great at Smalls, from the beginning of the day to the end.
Gordon: You have been experimenting for some time now with harnessing the power of the Internet to create a broader audience for the music and artists who play at SMALLS. You are now simulcasting every show at SMALLS on the Web. Tell us more about your live simulcast including how you implement it, how many people are tuning in and the feedback you have been getting from fans and the artists themselves.
Wilner: I remember in my Jazz history that John Hammond, the great record producer, was driving to Chicago when he picked up a radio broadcast live from a Jazz club in Kansas City.  The music blew his mind and he turned his car around and drove to Kansas City to sign whomever the artist was.  It turned out to be Count Basie and the rest is history. What fascinates me about that story is the idea of a club putting a radio wire to transmit to the world. I wanted to do this and used the Internet.  We started live streaming about seven years ago with a very simple system.
As the years progressed, the technology for live streaming has grown in leaps and bounds. Now it's possible for anyone to very inexpensively create their own "television studio".  We began to generate an enormous audience world wide, with Jazz fans checking in from literally all parts of the globe.  I was in Italy last year and it shocked me how famous Smalls has become internationally.  I attribute this to the internet and doing a live broadcast every night of the week.
The other thing is, I'm an archivist and firmly believe that the music being played nightly at Smalls will be of historic importance to future generations.  Therefore my mission has been to record every single show and have it organized by a date, who the leader was and who was on the date.  First thing I did was to install a recording device and began recording. This has evolved over the last seven years but we are currently up to about 8000 recordings in our library, which now includes our HD video.
Gordon: Recently you had a crowd funding campaign. What were your goals, did you succeed and what challenges did you face?
Wilner: Our goal with the crowd funding campaign was to raise money for new equipment for our live streaming (ie computers and cameras) as well as to buy a new piano.  We were successful in this and hit our goal.  We did buy a new Steinway for the club and installed an entirely new and up to date streaming system and in-house recording studio.
As far as the crowd funding experience – my thoughts are that it is a terrible way to fund a business. For one thing, you tap the good will of everyone that likes or supports you. Secondly, you can't do it again – it's a one-time shot. The other thing that nobody talks about is that if you do get your money there this huge tax liability at the end of the year in the form of a 1099. If you don't properly prepare for that and spend all the money then you're going to get hit. Furthermore, Indiegogo took a big chunk in fees. I don't like crowdfunding and hope it's just a passing fad.
Gordon: I understand that you would like to use the Internet to monetize your archive of recordings of the shows performed at the club in the last 7 years and share revenues with the artists.
Wilner: My idea is to build a website platform where we can disseminate our huge library of recordings and videos.  This has proved more complex and expensive than I had planned.  The plan is to do a full revenue share with all of the artists that are in our archive. We want to charge a small subscription rate for fans to access our ever-growing library.
The revenue from the subscriptions is pooled and distributed to artists based on how much their work gets listened to. The more popular an artist is, the more they make – law of the jungle economics.  This is a big system and what I realized I had to do and have since done is taken on partners to make SmallsLIVE LLC real.
I've since partnered with two guys. One is a man who is a programmer and has his own successful website development company. The other partner is an investor to finance the building of this site.  Once the site is up and launched we will be able to use it to accommodate an entire range of related media projects including our live stream and video library, as well as educational videos, downloads and merchandise.
Gordon:  You now have over 4,000 subscribers on your YouTube channel, and over 34,000 Facebook fans. What other social networks do you use? How much work does it take to maintain engagement with your fans through them, and is it worth it?
Wilner:  We were, at first, excited about YouTube. It seemed amazing that you could have a CDN [Content Delivery Network] host your live stream for free. Well, it's not really free in the sense that you don't have real control over the content that you stream. YouTube screens your video and scans for illicit use of copyrighted material. In our case, when we play our iPod on breaks, we get flagged even though we are paying for the right to publicly perform that music to the appropriate music collection societies. But if you get flagged, YouTube will not allow you to stream any music including our live performances. It's was a headache. On the other hand, it's very affordable to rent time on a good CDN such as Bit Gravity. Then you have full control of your stream and the content that you're creating.
We have a large fan base on Facebook and also Twitter. We also have a rapidly growing email list and regularly do a newsletter and post to our social media. Facebook is great because it's very affordable to use and reaches a lot of people who you know are already interested in what you're doing.
The author gratefully acknowledges the assistance of Ryanne Perio, Esq. in the preparation of this article. Ryanne is a litigation associate at WilmerHale law firm. He would also like to thank his intern Jena Terlip, 2L at Benjamin N. Cardozo School of Law, for her research and editing assistance.