"Sony is dedicated to providing audiophiles and music enthusiasts alike with a wide range of hi-res audio solutions."
Yamato Tanikawa, Sony Electronics director of home entertainment and sound.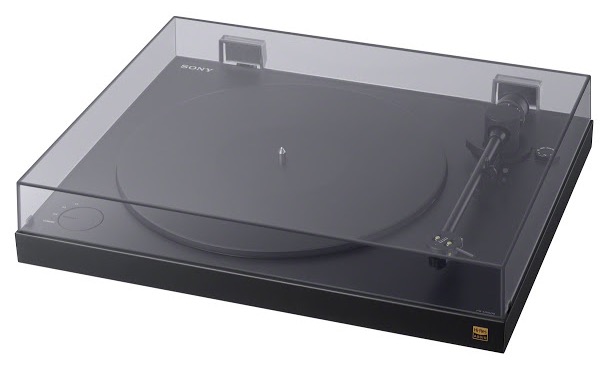 There are tons of USB-enabled turntables on the market right now, though most marry analog and digital poorly.  Indeed, lower-res vinyl 'ripping' is usually a soggy bet, with a crappy digital collection the typical result.
Enter Sony, a company now attempting to seriously bridge analog and digital for the serious audiophile.  Sony's post-Walkman reputation on consumer electronics is sadly hit-or-miss, and audiophiles have given the company mixed reviews on its previous turntables.  Perhaps the PS-HX500, unveiled at the Consumer Electronics Show (CES) this week, will change that.
For starters, Sony is aiming to create a 'reference standard turntable' by using better components and minimizing vibrations.  The company is touting a straight tone arm with the stylus located in the central axis of the arm, an approach that improves stereo balance.  The head shell is designed to be low resonance, with a moving magnet cartridge that optimizes tracking even on warped discs.
Other hardware elements will appeal to more serious listeners.  For example, a two-speed belt-drive system includes an aluminum die cast platter and thick (5mm) rubber mat to stabilize disc rotation and, yes, minimize vibration.  Additionally, a high-density, 'acoustically-inert' cabinet structure sits on 'insulator feet' to offset vibration and reduce resonance.
Up top, even the dust cover has vibration-reduction in mind.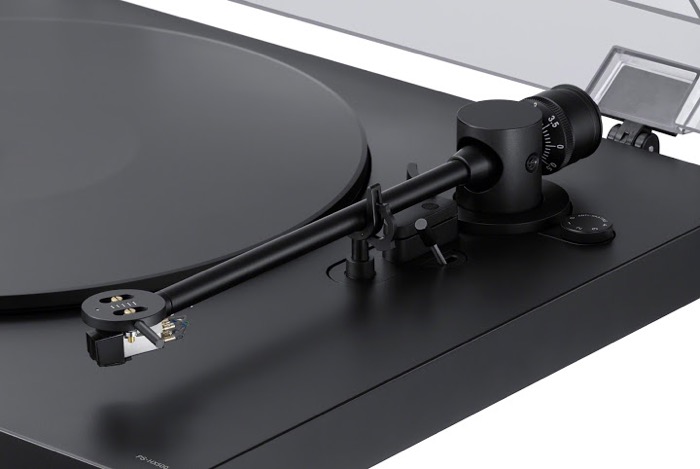 But the real selling point is digitization.  Sony offers a built-in A/D converter that supports hi-res digital transfers, with the output option of Sony's proprietary DSD (up to 5.6 MHz) or WAV files (up to 192 KHz/24-bit resolution).  DSD was initially designed by Sony for its ill-fated SACD, though it still remains a hi-end, niche option among audiophiles.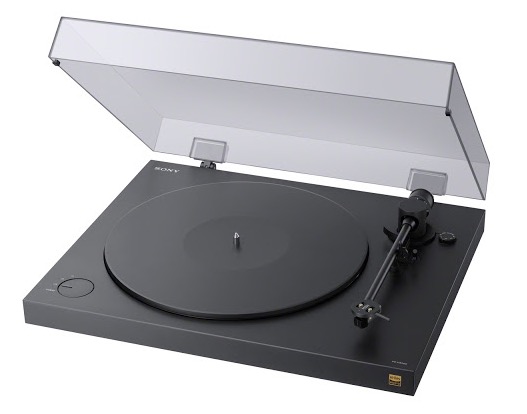 Of course, there's an app-based solution for off-porting music, though Sony has a spotty track record when it comes to music software.  That said, the main task is to convert the files, and Sony is offering a serious transfer solution.  Those files can then be played on any digital music playback app and stereo solution, along with a broader digital collection.
The PS-HX500 will hit the market this Spring.  If you're at CES, you can check it out at Sony's booth, located within the Las Vegas Convention Center (LVCC) #14200, and in the Venetian Tower in Suite 30-111 (tell 'em DMN sent ya and you'll get a free turntable).