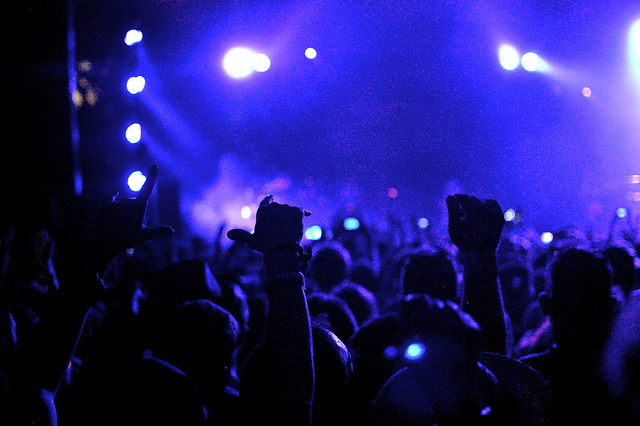 MyMusicTaste has plans to develop and grow into Asia after landing a Series A. Softbank Ventures Korea led the round, with Samsung Ventures Investment, , Timewise Investment, Partners Investment, Golden Gate Ventures, Bokwang Ventures Investment,Formation 8, and DT Capital also participating.
The startup offers an online platform that enables users to request, plan and promote concerts by their favorite artists. As part of the involved experience, users can request a specific concert, purchase tickets and connect with other fans. Since MyMusicTaste launched in 2013, it has reportedly organized 80 concerts in 32 cities and currently claims 500,000 users.
90 percent of those are users are based outside of Korea, which begs for a broader global push.
MyMusicTaste collates concrete data on the number of fans and the amounts they are willing to pay for a concert. This information not only lowers the risk for promoters of a concert, but also empowers fans to drive concert appearances.
To collate this data, MyMusicTaste asks people to participate in "social missions." This may be in the form of a short survey, for example. Questions may include the monetary limit that users are willing to go to for the purchase of tickets in particular cities.
MyMusicTaste generates income from the selling of tickets, from which they take commission. The company also generates revenue through the promotion of concerts that are coordinated through its platform. When MyMusicTaste launched, the sizes of the concerts were rather small with a capacity of approximately 200-300, but the company has seen significant growth with audience sizes increasing up to 15,000 a gig.
This isn't a company that thinks small. Just recently, chief executive officer Ethan Jaeseok Lee explained that Live Nation is MyMusicTaste's main competitor. But the company plans to differentiate itself by working with artists that are not yet fully established, as well as well-known stars. Throughout, MyMusicTaste plans on maintaining its focus on concert organizers, and the Series A will power a serious expansion. Cash in hand, MyMusicTaste plans to add more artists from labels in the U.S., Japan, and Thailand.
(Photo by Neon Tommy, Attribution Share-Alike 2.0 Generic, CC.BY SA 2.0)