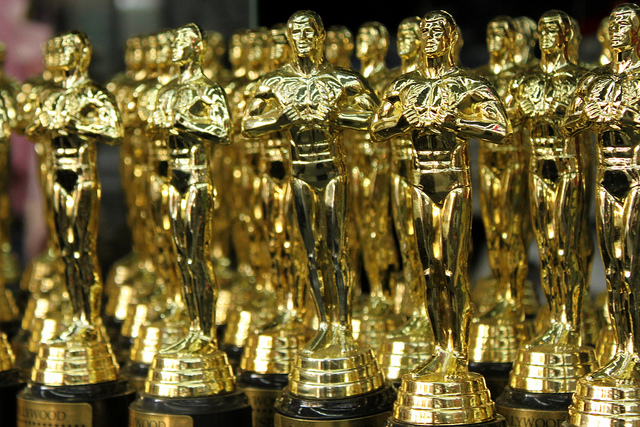 Since the Oscars award nominations were announced on January 14th, the Academy of Motion Picture Arts and Sciences has been under serious fire.  For the second consecutive year, all twenty nominees in the major acting categories were white.
This observation was widely recognized and sparked the revival of the infamous twitter hash tag #OscarsSoWhite from last year.  But the backlash seems to be much bigger this year, and things got interesting when Jada Pinkett Smith stepped in and voiced her opinion.
"Begging for acknowledgement, or even asking, diminishes dignity and diminishes power," Jada stated.  "We are a dignified people, and we are powerful… So let's let the Academy do them, with all grace and love.  And let's do us, differently."
Although a boycott of the Oscars may not have been anyone's intention, other celebrities were quick to join Jada's side in an effort to highlight the current issue.  Spike Lee wrote on Instagram 'Forty white actors in two years and no flava at all. We can't act?! WTF!!'
George Clooney was also amongst those that voiced an opinion.  "If you think back 10 years ago, the Academy was doing a better job," says Clooney.  "Think about how many more African Americans were nominated.  I think around 2004, certainly there were black nominees — like Don Cheadles, Morgan Freeman.  And all of a sudden, you feel like we're moving in the wrong direction."
The issue of possible racism in the Oscars is an ongoing issue, and sparks outrage year after year.  The focus is on the fact that only white actors are being nominated, and people want to see change and greater diversity.

But not everyone agrees with the idea of a boycott.  Charlotte Rampling says the Oscars boycott is 'racist to white people,' while questioning the entire premise behind the outcry.   This ludicrous comment has now placed her front-and-center in the Oscars diversity controversy, with the Academy unable to cool the flames.  Following Rampling's interview, response on social media to Rampling's comments has been immediate and massive, and predictably unsupportive.
(Photo by Prayitno, Attribution 2.0 Generic, cc by 2.0)