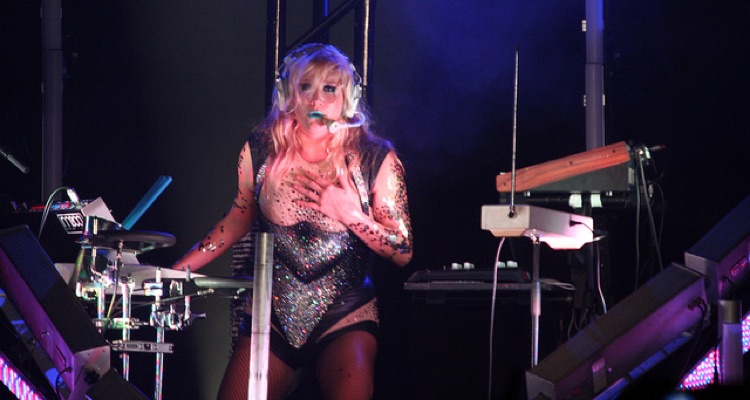 Last month, in an ongoing battle between Kesha and her producer Dr. Luke, Manhattan Supreme Court judge Shirley Kornreich denied a preliminary injunction.  Kesha was pushing for the injunction to escape her contract with Sony Music Entertainment, a request the major label denied.
Now, that request is being submitted again.
The battle started when Kesha claimed that Dr. Luke had raped her during the course of them working together.  Kesha alleged that since the relationship commenced in 2005, Dr. Luke had drugged and abused her both physically and psychologically, on multiple occasions.
Just one problem: Dr. Luke point-blank denies the claims and says that Kesha is 'manufacturing' these allegation in order to get her out of the contract.  All of which raises the possibility of a massive character assassination if the charges are proven false.
The denial of the injunction sparked widespread outrage across social media and the entertainment industry.  The #freekesha hashtag went crazy on Twitter, fans gathered outside Sony headquarters in protest, and Taylor Swift even donated $250,000 to help pay for legal expenses.
Kesha's attorney, Mark Geragos says they will appeal over the weekend, according to details reported by the NY Daily News.  In response, one of Dr. Luke's reps urged Kesha to stop "wasting time" and "get back to work" in the following statement:
"The Court repeatedly stated Kesha was already free to record without Dr. Luke, and that she had not presented any facts supporting her claims. That's because all the evidence — including Kesha's own sworn testimony — show her allegations are false.  Her attorneys can continue manufacturing even more false and outrageous claims, but the fact remains that her time would be better spent in a studio than wasting time having her lawyer and mother spin lies in the media."
(Image by Eva Rinaldi, Creative Commons, Attribution-Share Alike 2.0 Generic, cc by-sa 2.0)