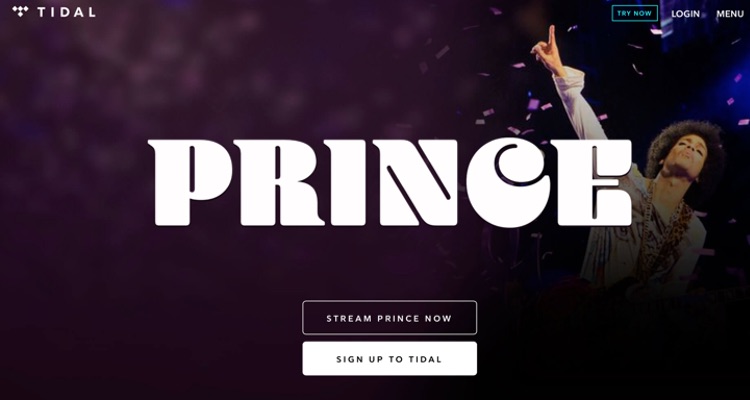 Tidal surprises Prince fans on what would have been the legendary music icon's 58th birthday…
If you're a Prince fan, and you have been looking for ways to listen to his music following his death, you may want to sign up to Tidal.  Here's why.
Today, Tidal has released fifteen Prince albums on the platform to celebrate what would have been the legendary pop icon's 58th birthday.  Prince was a major supporter of Tidal before he passed: he  exclusively released his latest music through the streaming service whilst pulling his music from other competing platforms like Apple Music and Spotify.
So, Tidal thought they'd give something back.
If you're a Tidal customer you're in luck, but if you've already signed up to a competing streaming service there's always the option to sign up for a free, 30 day trial at Tidal.  Though, after that time period is over, your card will be charged at the monthly rate of $9.99, or $19.99 depending on what tier you opted for.
Prince fans may well be inputting their card details right now to sign up to Tidal, and that's all part of the plan.  Exclusives have been a winning strategy for Tidal: there's been the Rihanna ANTI album, Kanye West's The Life of Pablo, and Beyonce's Lemonade, among others.  All of which have created a major spike in sign ups and subscriber growth.