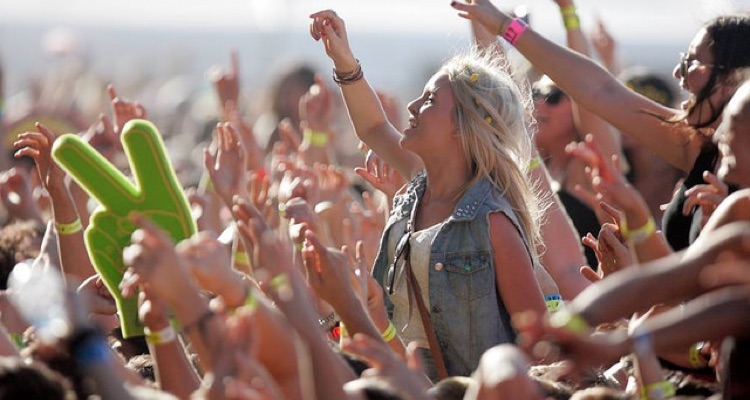 Can't make your favorite festival? Catch the full experience on Snapchat Live Stories…
AEG Live, the world's second largest festival producer and promoter, has joined forces with Snapchat to bring users 'Live Stories' from AEG affiliated festivals.
According to the companies, the first festivals to go live on the app will be
Stagecoach Country Music Festival (Indio, California)
Jazz & Heritage Festival (New Orleans)
Panorama (New York)
Hangout Music Festival (Gulf Shores, Alabama)
FYF Fest (Los Angeles)
The 'Live Stories' will allow users of the app to share their personal festival experiences and contribute to a larger collective story put together by Snapchat.  The app will curate all the submitted snaps from the people attending the events and create a video that will be broadcasted globally.  There will also be custom filters made specifically for each festival, for attendees only or those in close proximity to the event.
Andrew Klein, Senior Vice President of AEG Global Partnerships, says the partnership is…
"Unlocking the capability for our concertgoers to not only share their favorite moments with their fellow attendees, but also with music fans around the world."
Ben Schwerin, Director of partnerships at Snapchat, adds…
"Partnering with AEG Live helps us capture thousands of unique perspectives from the event, allowing our community to dive in to the story and feel like they are actually there – from backstage to the front row. This deal also provides a great opportunity for brands to align with music content and reach our audience."
(Image by Global Panorama, Creative Commons, Attribution-ShareAlike 2.0 Generic, cc by-sa 2.0)