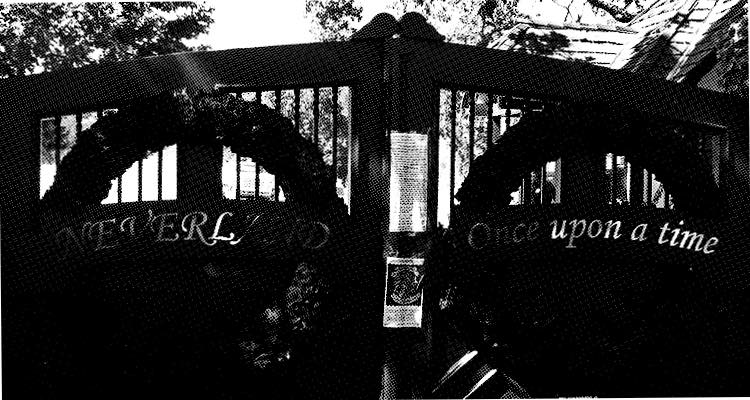 Good job, internet.
You can call the recent leak of documents related to the raid of Michael Jackson's Neverland Ranch an act of salacious, 'click-bait' journalism.  You can attack publications, like Digital Music News, that reported, published, and asked questions about this information.  But just because the New York Times isn't writing about it doesn't mean this isn't a very real, and very important story to report.
Why is it so important?  The reason is that the long list of evidence collected in the raid shows that Michael Jackson was in possession of large amounts of child pornography.  And that, under federal law, this is a felony offense.  So why was the evidence sealed, only to surface 13 years later?
More importantly, why wasn't Michael Jackson thrown into prison, just like other low-life pedophiles that don't have millions to defend themselves in court?
The answers may expose a legal and enforcement system that chose to protect an influential, wealthy bully like Michael Jackson, instead of acting in the best interests of those who desperately needed their protection.  Ask yourself: why were these documents leaked in the first place?  The answer is probably that someone —  mostly likely on the inside — had grown frustrated with a system that repeatedly protects monsters like Michael Jackson, instead of taking the very difficult path of taking them on.
Perhaps it's someone who was doing the protecting, and facing an internal moral crisis.
I'm curious as to why the Santa Barbara County Sheriff's Office has refused to discuss this matter further.  The Office's Public Information Officer, Kelly Hoover, offered Digital Music News (and every other media outlet) a canned statement that essentially confirms the authenticity of the documents, but fails to address why nothing was done about what those documents contained.  The statement is a polished bit of 'cover your ass' prose that does little to explain why these documents were hidden.
And this is stuff that clearly should have come to the surface, and dealt with immediately.  Digital Music News pored through every piece of evidence in the list, and there seemed to be plenty of material that would clearly qualify as child pornography.
Within the evidence list itself, I noticed that a lot of the materials weren't deemed to be technically illegal (though the investigator identified many items as tools to help lower the inhibitions of underage victims).  But, is it even possible that purchasing and possessing images of naked children is not a crime?  Under a very clear definition offered by the US Department of Justice, it most clearly is a serious crime, and a felony carrying serious prison time: "Images of child pornography are not protected under First Amendment rights, and are illegal contraband under federal law," the DOJ very clearly explains.
The line seems pretty damn clear:
"Section 2256 of Title 18, United States Code, defines child pornography as any visual depiction of sexually explicit conduct involving a minor (someone under 18 years of age).  Visual depictions include photographs, videos, digital or computer generated images indistinguishable from an actual minor, and images created, adapted, or modified, but appear to depict an identifiable, actual minor."
Sounds like Michael Jackson clearly violated that law.  But the description goes even further, to clarify that the evidence found constituted a serious violation:
"Notably, the legal definition of sexually explicit conduct does not require that an image depict a child engaging in sexual activity," the description continues.  "A picture of a naked child may constitute illegal child pornography if it is sufficiently sexually suggestive.  Additionally, the age of consent for sexual activity in a given state is irrelevant; any depiction of a minor under 18 years of age engaging in sexually explicit conduct is illegal."
These are not misdemeanor offenses, and are likely illegal under both federal and state statutes: "Any violation of federal child pornography law is a serious crime, and convicted offenders face severe statutory penalties," the Department of Justice description ensures.
Michael Jackson is dead, but that doesn't mean this shouldn't be discussed.  The problem is that possessing child pornography, or viewing it online, fuels an industry that has serious victims.  If an adult chooses to pose naked, have sex on film, or go further in print or video, that is (usually) their choice (ie, carries 'adult consent').  For good reason, the law has decided that someone under the age of 18 cannot reasonably judge or make these decisions, and that is more certain the younger the individual is.
For all the liberties that Google exercises with copyrights, the search giant doesn't mess around with child pornography — at all.  There are real victims involved, and there's a really bright line.  In fact, Google's line is the same as that of the US Government:
All of which raises some seriously disturbing questions about the role of the Santa Barbara Police Department, as well as the FBI, the federal court system in America, and the attorneys and prosecutors involved in this case.  They all saw this evidence, so why wasn't something done about it?
It's moments like these that I think our modern-day internet is playing an important role in society, whether exposing tax dodging politicians and celebrities, or unearthing government surveillance programs.  Sure, the flip side of all of this is a Hulk Hogan sex tape and breaches of privacy that serve no societal purpose.  But this isn't one of those cases, and I hope the fallout from this leak changes the way privileged, untouchable felons like Michael Jackson are treated in the future.