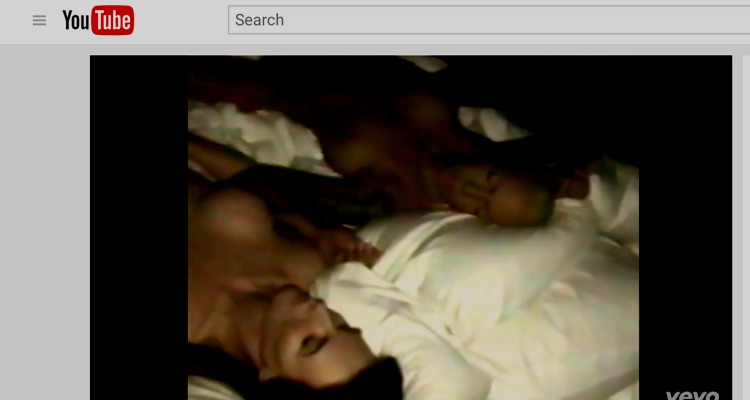 Kanye West's 'Famous' video is now available to watch on YouTube.
The controversial Famous video has already racked up more than 2.7 million views in just 2 days.  Famous is the fourth track on West's 'The Life Of Pablo' album, and the video to the song was released exclusively on Tidal last week.  The video is 10 minutes and 44 seconds long, and 5 minutes out of the video consists of heavy breathing and nude screen play.
In the video, several celebrities including Kanye West, Kim Kardashian, Rihanna, Chris Brown, Amber Rose, Taylor Swift, Ray J and others can be seen laying in bed, 'naked' alongside one other.  The actual celebrities were not physically present in the video: they are wax-like replicas that look convincingly real.  Unsurprisingly, not all those present in the video are in favor of the 'artistic' choices.
Taylor Swift sure isn't: according to unconfirmed reports Swift is 'furious', and now, Ray J has also fired back.  Whether there's any legal volleying ahead is the next question.  In true Kanye style, West hit back at the complaining celebs by saying 'sue me'. He's reportedly waiting for at least one of the profiled celebrities to sue him for the video, and he doesn't really care.
In the end, 'Famous' is Kanye's art and an expression of his creative thoughts, and could be legally untouchable.