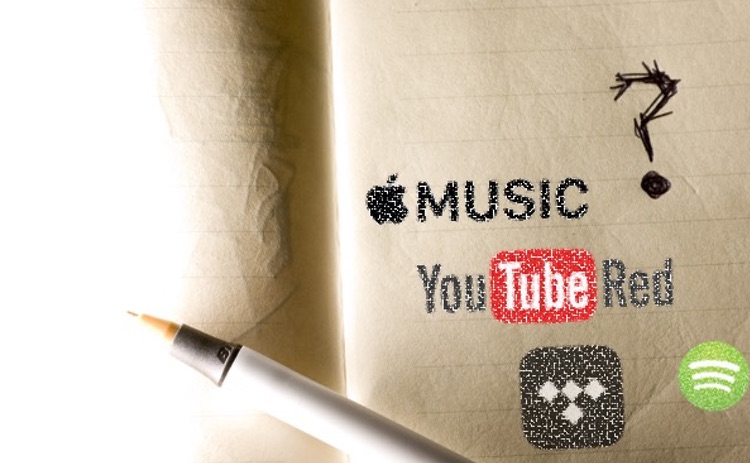 In case you were wondering about the future of music downloads…
According to market research company Loop, 15-19 year olds in the US overwhelmingly prefer to listen to music through on-demand streaming services. That includes YouTube as a predominant source, with Pandora, Spotify, and other streaming services also on the list. By start contrast, formats involving ownership of content, including downloads, are plummeting in importance.
The research was published with the Music Business Association and claims that for this age group, on-demand streaming accounts for 51% of daily listening. The rest is made up of downloads/files (20%), AM/FM radio (12%), and internet radio (9%).
Overall, roughly three-fourths of all daily listening involves streaming of some variety, with no ownership involved.
That said, vinyl remains a tiny exception, with less than 5% of teenagers polled expressing preference for tangible vinyl collections.  That's slightly higher than the rest of the population, and that could be an interesting trend to watch.
When compared to the overall population the consumption of music through on-demand streaming services for 15-19 years olds is significantly higher. The overall population spends just 24% of their daily music listening through on-demand streaming.
To clarify, within on-demand steaming, Loop not only included paid streaming services like Apple Music, Tidal, and Spotify premium, but free services like Spotify's ad-supported tier, YouTube and other similar platforms.
When asked what music services they used in the last week, 71% of the 15-19 years olds said YouTube, 44% said Spotify, 38% said Pandora, 20% said Apple Music, and 12% said SoundCloud/SoundCloud Go.
So, who's actually paying for music?
Of the overall US participants in the survey, 17% said they paid for streaming services. Though, when broken down into age categories, the information got a little more interesting. For 15-19 years olds 21% paid for music streaming services, 29% for 20-24 years olds, and 31% for 25-34 year olds.