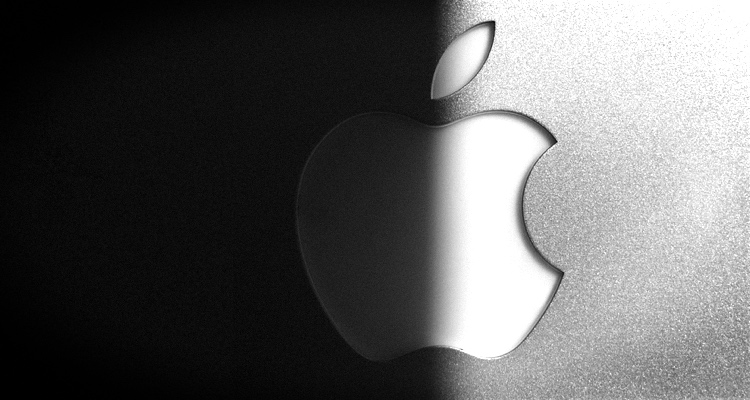 DMN zooms in on what Apple Music has been up to lately, and what this means for artists and fans…
Healthy Subscriber Growth.
Apple Music launched on June 30th, 2015.  The streaming platform quickly announced hitting 6.5 million subscribers on October 20th, 2015.  It then jumped to 10 million subscribers by January 10th, 2016, and the streaming platform most recently announced that they hit 15 million subscribers a year after launch.
But the rate of growth is what's important.  It took Apple Music just 6 short months to hit 10 million paying subscribers,  a milestone that took Spotify 6 years to reach.  This means that Apple Music gained over 1.6 million users on average, per month, during the first six months from launch.  Now, the streaming platform is experiencing steady growth with the addition of approximately 1 million subscribers a month.
DMN deducts that the streaming service now has approximately 16 million paying users, based on a simple growth calculation of one million users per month.  Apple Music has the second largest amount of paying subscribers for all music streaming platforms, and boasts a fairly high per-stream royalty rate when compared the others in the market.  For artists, this could translate into far greater earning potential.
Streaming Exclusives.
Apple Music has been firing out back-to-back artists exclusives, and boosting subscribers in the process.  The latest was Snoop Dogg's 'Coolaid' album, and prior to that it was Drake's 'Views,' exclusively released one week before being available on other streaming services.
Drake's global hit, 'Hotline Bling,' was also first streamed on the service.  Others who opted for an Apple Music exclusive include DVSN — an up-and-coming band signed to Drake's label — and Chance the Rapper, who released his 'Coloring Book' mixtape exclusively on the platform.
This strategy has helped grow Apple Music's subscriber base at a faster rate than its competitors.  For music fans who pay for Apple's service, this poses great benefits – they get to listen to their favorite artists' music first.  For music fans who do not subscribe to Apple Music, this can spell a frustrating wait.  Indeed, it can be argued at service-specific exclusives only punish fans who are paying, instead of growing the space and encouraging broader paid participation.
Increased Songwriter Royalties.
Apple Music has plans underway to significantly increase songwriter royalty rates.  That could be a genius move.  In a recent proposal to the US Copyright Royalty Board, Apple suggests that the royalty rate for publishers should be set at 9.1 cents per 100 streams of a song.  If the proposal is accepted, the new royalty rates will be set in stone as of 2018.
By implementing these royalty rates, Apple hopes that it will not only win over artists, but also result in more juicy exclusives.  In its short existence, this isn't the first time Apple Music has tried to rattle Spotify.   Increasing songwriter royalties will get the attention that Apple wants from content creators, and paint a stark contrast to the confusing, frustrating royalty picture at Spotify.
Constant Updates. 
Apple is now using iTunes Match audio fingerprinting for its streaming service.  The new version is meant to be a more accurate way to match songs than the previous metadata matching system. The reports suggest that the updated iTunes Match that is newly available to Apple Music subscribers at no additional cost, and will be the same service that iTunes users have been paying for.
Also, Apple Music underwent a complete overhaul in a bid to gain dominance in the music streaming market.  The decision to make changes to the platform came after mixed reviews of the initial launch, with users complaining that the platform falls short of Apple's high standards.  The changes have made the user interface more user-friendly.
For both artists and music fans, updating features that create a more user-friendly experience is really important, as it gives users more reason to sign up. The more people who sign up, the more chances that an artists song will be streamed, and the more revenue they can earn.
High Churn Rate.
Though, not everything is plain sailing at Apple.  The streaming platform has some huge problems, one of which is called 'churn'. Cowen's John Blackledge and Tim Arcuri recently shared some information related to streaming churn, specifically the rate at which Spotify and Apple Music lose subscribers on a monthly basis.
According to Cowen, Apple Music have a subscriber churn rate of 6.4%, which is nearly three times higher than major rival Spotify, whose churn rate is 2.2%.  The news is shocking, especially for those prognosticating that Apple's streaming service has the potential to outgrow Spotify.  But in light of this new information, it's hard to see this being a possibility.
Federal Investigation.
Senator Elizabeth Warren confirmed the continuing investigation into Apple by US Government regulators in order to deal with the anti-competitive nature of corporate consolidation. As the investigation involves Apple as a whole, that includes Apple Music and its embedded iOS and App Store components, both of which are jacking the price on Spotify.
Senator Elizabeth Warren said, "Apple has received attention over similar issues.  The latest example is its treatment of rival music-streaming companies. While Apple Music is easily accessible on the iPhone, Apple has placed conditions on its rivals that make it difficult for them to offer competitive streaming services.  The FTC is investigating those issues and deciding whether to sue Apple for antitrust violations."
This is not good news for Apple, a company battling assorted image issues.  If people do not believe the service is ethical, then music fans and artists may opt for a competing service, like Spotify or Tidal for example.  This could theoretically lead to fewer sign ups, lower streams and ultimately lower revenue for artists, though Apple seems to have survived garish reports of Chinese sweatshops several years ago.