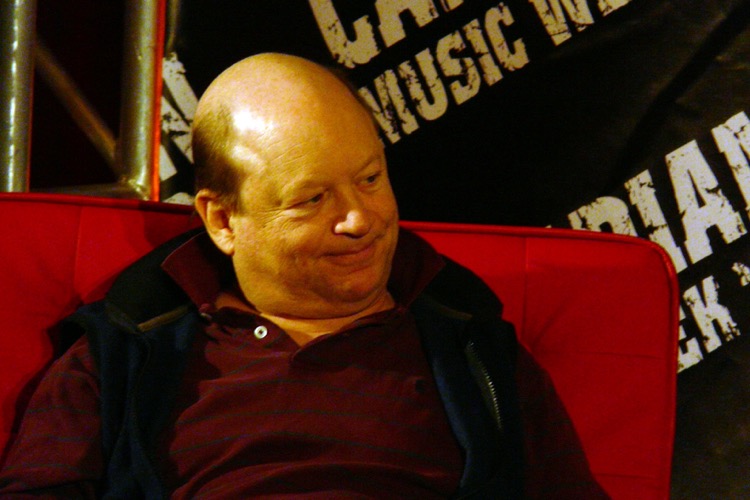 It's one of the biggest mysteries of the music industry: how does Bob Lefsetz earn a living?
If you've been in the music industry for a while, you've probably come across the Lefsetz Letter.  The razor-sharp email missive, penned by longtime industry critic Bob Lefsetz, tackles everything from superstars to technology to broader societal and technological trends.  Wry, sharply insightful, nakedly honest, and overbearingly condescending in the same blast, Lefsetz is a master at drawing a crowd and eliciting an emotional response.
Nobody knows how many people read Lefsetz' stripped down, text-only emails.  There's no way to track comments, pageviews, or engagement.   Until recently, the email blast came from an @aol.com address; these days, Lefsetz sends his text-only messages from [email protected].  It's low-tech and impossible to measure (except if you're Bob Lefsetz).
That same mystery extends to the financial side.  Lefsetz prides himself for being 'beholden to no one,' and you'll never see an ad on his emails, site, or Twitter account.  But that begs a longtime industry question: how does this man make money?  First, we asked Bob Lefsetz that question (he didn't respond), then we asked 10 different executives for their theories and did some research.
Here's what we came up with:
(1) Speaking engagements.
Actually, this one isn't a theory.  Lefsetz is a celebrity speaker at events like Canadian Music Week and Music Matters, and is pretty much guaranteed to pack a ballroom.  Indeed, when asked by Billboard in 2015 about his personal revenue sources, Lefsetz said speaking engagements first.  "I get my income from speaking fees," Lefsetz said.
But can you earn a living off of that? Industry word is that Lefsetz demands first class transportation and top-shelf lodging, and gets it.  And Lefsetz seems to get a healthy amount of invites, worldwide.  How much does he ultimately gets paid for delivering a keynote, and how often?  We have no idea.
(2) Writing gigs.
In that same Billboard interview, Lefsetz also cited writing articles for Variety as a revenue source.  Interestingly, the last Lefsetz article for Variety that we could find on his author page was in December, 2015, suggesting a terminated contract.  The deal was first announced in 2013; we're not aware of any other writing engagements beyond Lefsetz Letter.
(Incidentally, we asked Lefsetz to write paid articles or DMN, and got turned down, fwiw.)
(3) Consulting.
It's not hard to figure out why a company would want some perspectives from Bob Lefsetz.  But without access to his tax returns, there's no way to tell how many high-priced hourly gigs Lefsetz is pulling down.  In a profile piece written in 2012 by Wired, author Brian Raftery pointed to 'occasional consulting' in passing, and left it at that.
(4) Inheritance.
This is only a theory, though we kept hearing it come up as a possible answer.  Exactly which Lefsetz rich aunt bestowed the fortune is anyone's guess, if there's even an inherited fortune to talk about.
(5) Sugar mama girlfriend.
This was the biggest theory, by far: Bob's longtime girlfriend Felice, the secret piggybank who bankrolls the low overhead needed to make the Lefsetz Letter work.  We have no idea if it's true, but have been hearing this one for years.
(6) Sugar daddy executives.
One well-placed source pointed to some benevolent handouts from highly-paid music industry executives, just to support the cause.  But who are these benefactors?  We're sworn to secrecy.  Which brings us to…
(7) Free dinners.
Lefsetz' time is valuable.  If he even takes your lunch and allows you to pick his brain, you're paying.
(8) Paid music reviews.
Once upon a time, Rhino paid Lefsetz to review their treasure trove of classics.  It was an email series called 'Rhinofy'; we think they're over.  Lefsetz also mentioned Spotify in this keynote interview.
(9) Uber
This was the best conspiracy theory to emerge, though it's a little half-cocked.  But have you noticed that Lefsetz has been writing a string of incredibly glowing write-ups about how life-changing and fantastic Uber is?  How all of the drivers are all so wonderfully human, on time, and thankful to Uber for supplementing their income and helping them make ends meet?  And how Lyft doesn't even exist?
Hmmm….