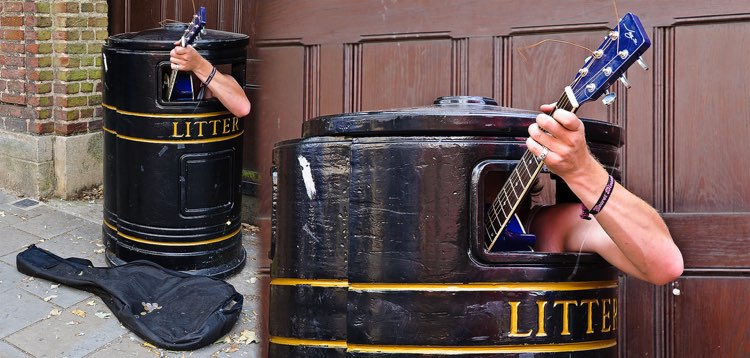 1. Bin Busking
And they say busking stinks.
(Photo: Andrew Stawarz, CC by ND 2.0)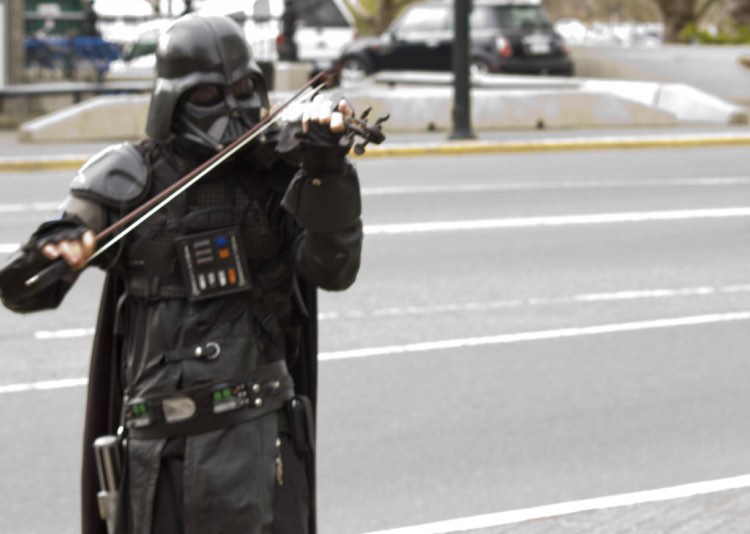 2. Vader Violin
Obvious combination.
Brandon O'Conner (CC by SA 2.0)
3. Use Your Kids.
Works every time (check your local child labor laws).
(Zoetnet, CC by 2.0)
4. Actual Piano-on-the-Street Busking.
Just, wheel it out there!
Neil Rickards (CC by 2.0).
5. The 'Mask' African Drum n' Bagpipe Combo.
So cliché.
Neil Turner (CC BY-SA 2.0).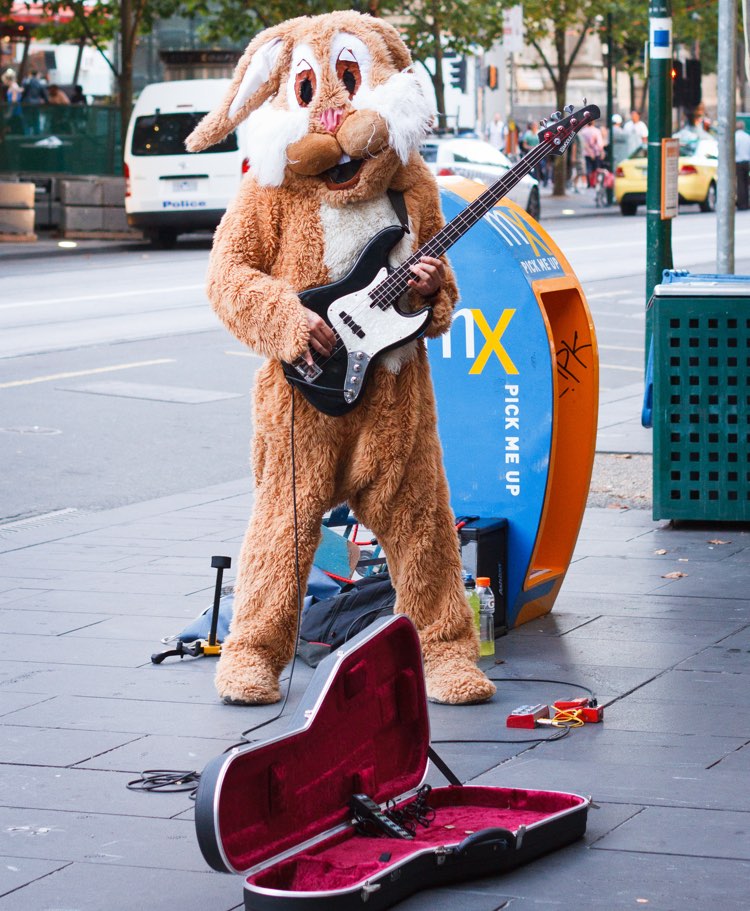 6. The Rabbit.
Best done with a bass.
Bokeh-licious (CC by ND 2.0).
7. The Traffic Cone Callout.
For that urban post-modern critique.
Oatsy40 (CC by 2.0)
8. Puppet String Ensemble.
Down to the mini violin case!
GrooverFW (CC by 2.0).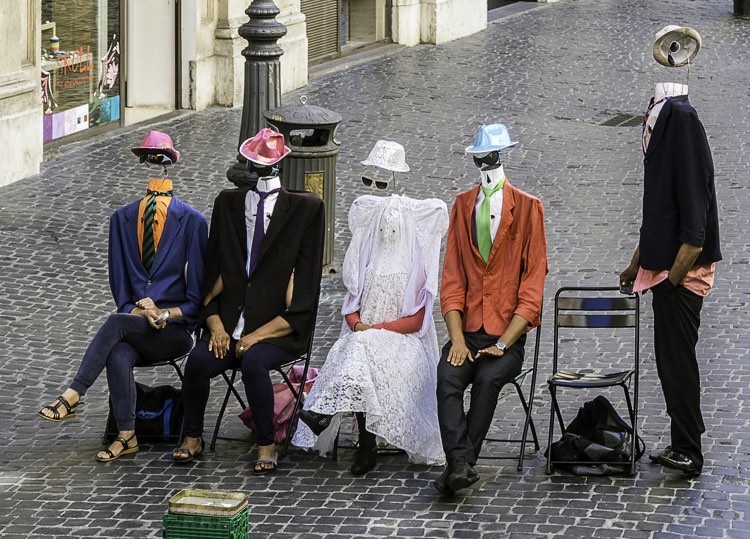 9. The 'Headless' Busk.
Hey, at least it's not another gold or silver statue.
Larry Miller (CC by 2.0).
All joking aside, we've talked a lot about the trials and tribulations of busking, and the wildly different levels of success it can bring.  Some are pulling thousands in one day, others would struggle to make a few hundred in a year.  Others are just using the streets as a practice room, or a chance to get over some performance anxiety.  Amazingly, some serious artists got their starts on the streets, including Amanda Palmer, who cut her performance teeth as a 'still bride' that handed out flowers in Cambridge Square.
Thankfully, technology is making it easier to earn money from busking, especially with easier recording and live transmission options.  And for that, look no farther than this artist who doubled her busking money by using Periscope.  Others are learning some really great tricks to draw more attention and cash, though, hopefully it fits your personality (and makes you a lot of money).
Happy busking!