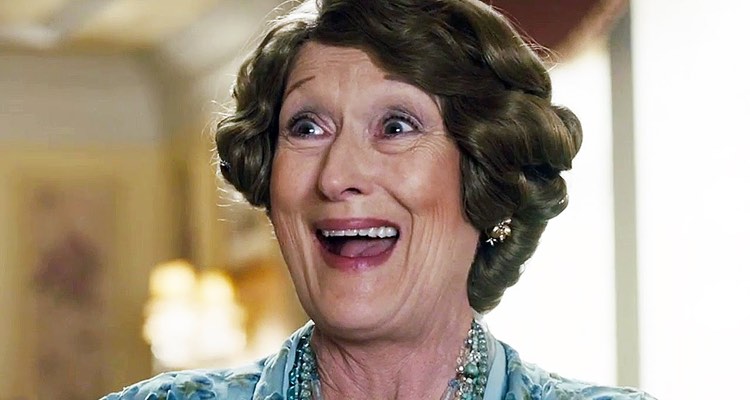 The first person I saw at the Florence Foster Jenkins showing was Justin Timberlake. At a film premier thrown by KCRW!
But even the so-called stars who've made it are hustling.  And you think celebrities are a pampered class that can't be forgotten in a broadband nanosecond.  But JT, at a movie about some self-deluded, off-key abomination of an opera singer, who somehow made her way to Carnegie Hall?
I like Meryl Streep, but sitting through two hours of 'Florence Foster Jenkins' was a stretch.
Felice was the one who cajoled me to go.  Then my Uber pool was stuck in traffic on Pico for 45 minutes!  Funny how we went through Carmaggedon and a five-year 405 expansion and then got Waze thinking something would change.
But my driver said it's actually gotten better since the Expo line came to town.  But I haven't ridden on a commuter train since 1974!
Jason Bentley said he'd hold my tickets, so I texted him on my iPhone 7 to tell him I was edging towards the entrance.  You don't have an iPhone 7 yet, you have no idea what I'm talking about.  But you'll join the masses like everyone else, funny how we all think we're different.  That's why America is voting for Trump, they think they're being renegades, as if Melania would even swipe right on you!
Bentley said he lost my seats while I was sitting in traffic, but he handed me two tickets anyway.  In 2C and D!  See that's where America has drifted: it's all about the highest bidder.  Some fat cat Wall Street type was sitting in my reserved balcony seats no doubt, his private jet still idling on the tarmac, talking about last night's Rüfüs du Sol performance on the Santa Monica Pier to a Melania look-a-like.  And you think you're going to be in the same club someday.
Now I was about to get swallowed by a bellowing Meryl Streep for two hours in the second row!  And Hollywood wonders why PornHub is bigger than IMAX!
You think you're ready for a film like this.  A film not just about the delusions we create about ourselves, but all of our enablers and the debilitating power of money.  And that's who 'Florence Foster Jenkins' was in real life: an aging heir desperately clawing for approval, all the while bellowing off-key in a shroud of self-delusion.  It was her platonic husband who indulged the fantasy, paying off hack journalists to write fluffy reviews; inviting sycophant friends while disposing of the real critics and music intelligentsia.
HE INVENTED THE BLUE PILL!
But this was back in the 40s, before anyone knew better.  Now it would be outed on Twitter before your drone-delivered Kuerig refills show up!
I've never been a Hugh Grant adherent.  All over-expressive British play-acting with no substance.  But he actually delivers the yes-man husband with aplomb.  It's all about the dollar, and Grant hands out his share freely to keep the public adoring.
AND SHE'S POSITIVELY AWFUL!
Then again, so is Lil Wayne at electric guitar.  It used to be that you needed chops to make it as an artist, not that looks and showmanship didn't help.  But somehow playing two notes in front of 55,000 people makes you a genius!  And we wonder why music doesn't lead the culture anymore.
See that's what's wrong with music these days folks.  Artists used to live in the studio, making sacrifices, toiling for days and sleeping on the couch, getting a divorce if need be to make a classic record. Just listen to Carlos Santana: if you're not willing to die for the music, you'll never make a classic!  But I can't even remember Justin Timberlake's latest track, much less his last wannabee film role.  Why toil when you can get a piece of Snapchat!
But you think you're as good as JT.  But it turns out the internet didn't make us instant heroes.  So you wine that YouTube isn't paying you enough.  BUT THERE'S JUST TOO MUCH STUFF!  You needed the machine, you needed Lucian Grainge to give a crap.  But that's not what Bandcamp taught you!
You think you're not Florence Foster Jenkins.  And the internet is keeping you in a bubble.
Think about it.
Profile photo by Eva Blue (CC by 2.0).