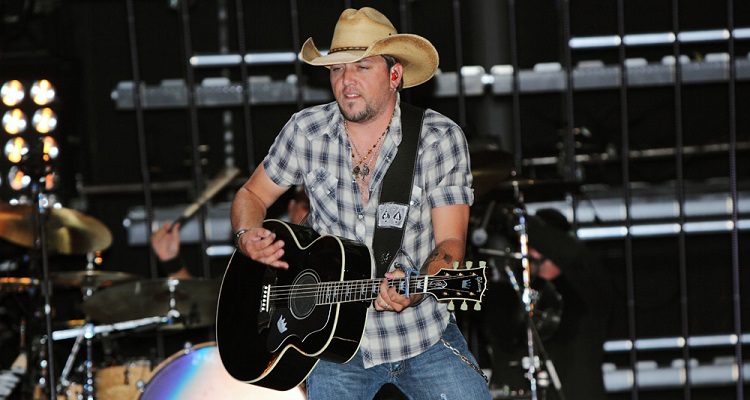 Windowing: It's just good business according to Jason Aldean…
So far, the big push for Tidal and Apple Music have been to lock down timed exclusives, with some mixed results (for Apple, at least).  But instead of getting bogged down by offers to launch exclusively on one music streaming platform, country superstar Jason Aldean won't release his upcoming album, They Don't Know on Tidal, nor Apple Music, nor Spotify.
According to Billboard, the upcoming Aldean album that's expected to drop on September 9th will not be available for streaming until early October.  So why exactly did Aldean take the decision to not stream?  Speaking to Billboard about his decision, Aldean explained,
"A new album is just like anything else.  When the new iPhone comes out, when you go to the Apple store, they're not just handing them out for free.  If you want something that's brand new, you're willing to pay the price for it.  And then, after it's been out for a while, you may get it at a discount.  That's just business 101."
Surprising move by Aldean, considering that his last album, according to TasteofCountry's Sterling Whitaker, "set a new record for best-ever debut week for a country album with more than 3.04 million streams."  Despite having very high streams, Aldean followed Taylor Swift in pulling down his album due to what most music lovers will already know: Spotify just pays way, way too little for each stream.
Speaking with the Associated Press, Aldean said:
"The debate the whole music industry is having on streaming is complicated.  And while I'm definitely paying attention to the business side of things, I am first and foremost an artist.  I'm an artist whose career has been built by the songwriters, publishers, producers and engineers that line Music Row in Nashville.  What they do has value, and I want everyone who is involved in making my music to be paid fairly.  This is about trying to do what is right for the people who have given me a great life."
Aldean's decision to pull his last album due to the poor streaming rates ultimately led him to be criticized heavily, causing him to be labeled as just another artist who wanted to be paid more.  Speaking with Billboard, Aldean explained the true motive.
"This isn't about me making more money.  It's about the younger artists coming up and having a legitimate shot at having a career in this business, a long career… I've been made to look like I was greedy for wanting to stand up for not only myself but for an entire genre of music and an entire town — Nashville. It's about the writers, publishers, producers, everybody is getting the short end of the stick on this deal.  I have a lot of friends in this town who make their living writing."
They Don't Know will be available to be streamed on October 9.
Jason Aldean at CMA Fest 2011; image by Larry Darling, licensed under Creative Commons Attribution 2.0 Generic (CC by 2.0)