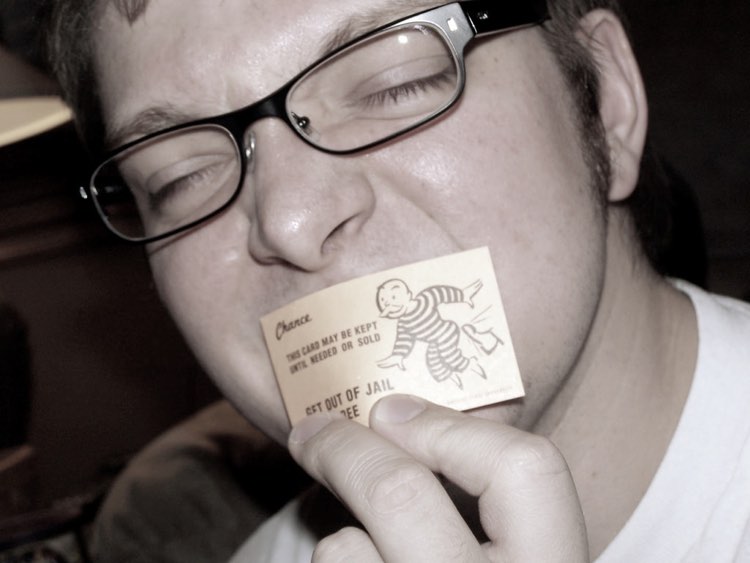 Within moments of its exclusive release Apple Music, Frank Ocean's Blonde was quickly leaked onto Google Drive and posted on Reddit.  So why did Apple —or anyone else — decide not to press charges?
Strange details surrounding the release of Frank Ocean's latest albums are now getting stranger.  According to details shared with DMN by the actual person who first leaked Ocean's Blonde album onto Google Drive, there won't be any charges or penalties.
Even stranger, Apple actually made legal threats against the individual, but only several days after the album was uploaded.  Then, they dropped the matter entirely.
The uploader, whose Google Drive handle is 'Diriangen D Sanchez-Palumbo,' told DMN that he actually was unaware that he was committing any copyright violation with the upload.  "I made a huge mistake of posting the album which I thought was 'free' since it came as CD with the magazine 'Boys Don't Cry'," Sanchez-Palumbo emailed DMN.
"I did not understand at the time that I would be breaking any copyright laws due to this but I now realize the severity of my mistake in doing this."
The upload lingered for days, with potentially millions accessing the entire collection while broader piracy on the release surged.  Then, two things occurred: first, Google alerted Sanchez-Palumbo of the infraction and ripped down the folder. Then, Apple, via its copyright enforcement agency GrayZone, threatened legal action and demanded an immediate teardown.  Neither resulted in any legal action, though, with both looking like pretty effective scare tactics.
Interestingly, GrayZone also threatened legal action against Digital Music News for merely pointing to the Google Drive folder, but ultimately did not pursue a lawsuit.
Representatives from Frank Ocean's team did not make any attempt to remove the folder, suggesting that they were deftly playing Apple Music by allowing the leak to flourish.  Indeed, massive exposure often leads to downstream revenue from shows, merchandise, and other non-recording items.  All of which suggests that Ocean was deftly building that awareness — and future revenues — while also cashing a big, fat check from Apple Music.
Meanwhile, more details are now starting to leak from the Ocean camp.  That includes the possibility that Frank Ocean released both Blonde and Endless outside of his major label contract with Def Jam, a division of Universal Music Group.  That would suggest a direct, lucrative deal with Apple Music, one arguably made possible by earlier major label investments.
Smart dude that Frank!
Top image by Andrea Allen, licensed under Creative Commons Attribution 2.0 Generic (CC by 2.0).