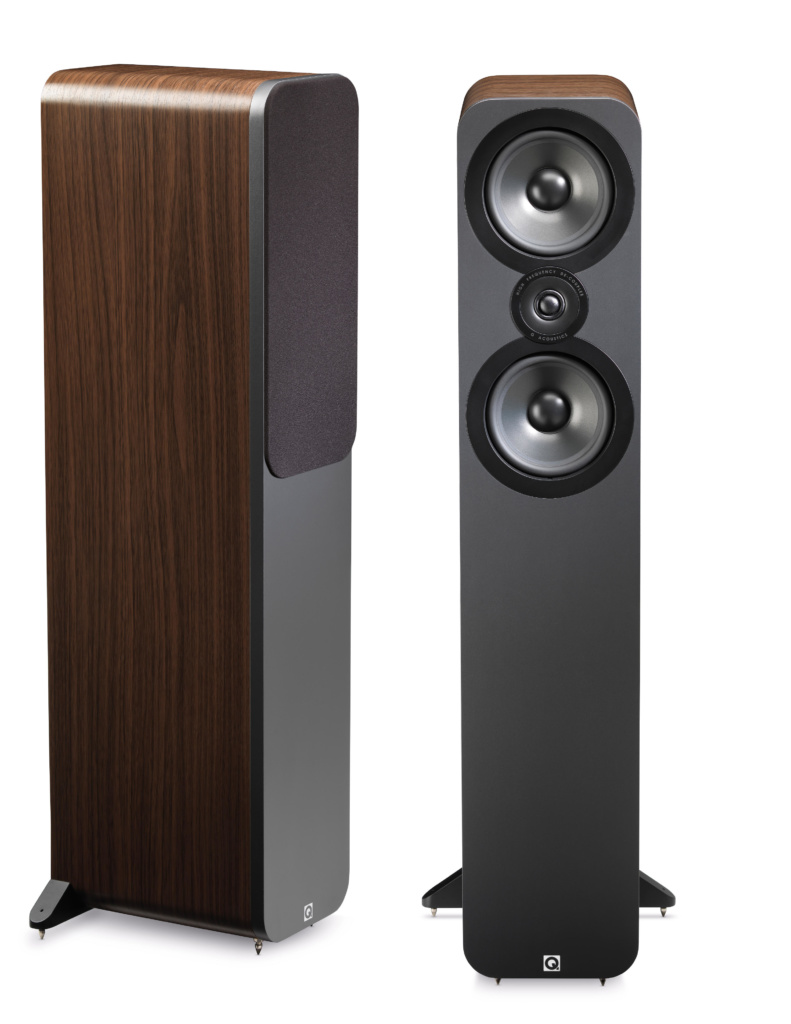 Recently I was given the opportunity to review two pairs of Q Acoustic speakers as they prepare for their US launch. In preparation, I did some research into their existing reviews, all of which praised them as having fantastic quality for an extremely fair price. Needless to say, I was excited to get my chance to listen.
I was sent a pair of the 3020s and the 3050s in exchange for a fair and honest review. I do feel conflicted about this but also obligated to point out that one of the speakers I received did happen to be a lemon (aka defective). It was one of the two 3050 speakers and the issue was that the midrange driver and tweeter seemed to not be functional. I do completely forgive this for two major reasons: One being that this is the first time the company has shipped speakers to the United States and the other being that the company was so accommodating that a replacement speaker was sent out with extreme rapidity. I received the new 3050 within about three business days of letting my contact know there was an issue.
Both pairs were tested using multiple configurations of cables and amplifiers to get the most accurate results I could. Just to note: both pairs do come in a variety of finishes to match your decor style.
3020 Bookshelf Speakers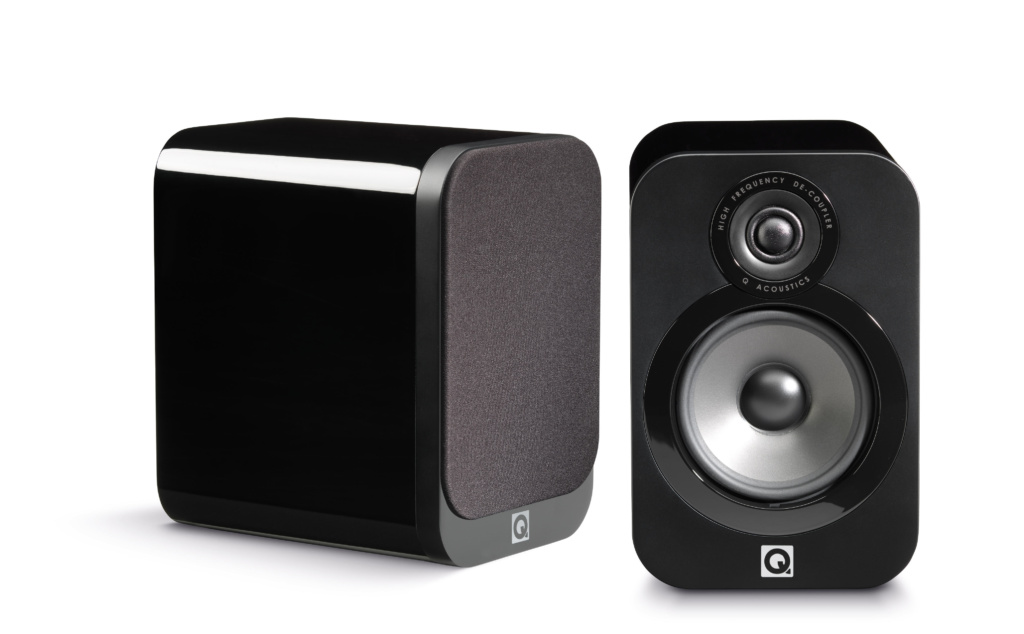 First I want to discuss the 3020 bookshelf speakers. These speakers are a dream for those on a budget without the amount of space to provide a proper home to tower speakers. I absolutely enjoyed every minute of listening with one exception, that being the bass was a bit low-energy and flat. That's not necessarily a bad thing and for all I know, part of the blame may lie within the over-emphasis of bass in most home audio systems. I believe this can be attributed to manufacturers focusing on the home theater market over the home stereo market because many people enjoy the booming and powerful sound that can result of overpowered bass. The lack of this overpowering bass was also a strong point however. As someone who sold home theater equipment for several years, I can tell you that so many customers come in with the concern of "how do I get speakers that I don't have to constantly adjust the EQ or volume for to be able to hear dialog and not have ridiculously loud sound effects and music?". The answer to that is balance, which the 3020s have in spades.
I used these for home theater while connected to my TV using a toslink/spdif cable into the NuForce DA120 amp as well as RCA through my Cambridge Audio Azure 351a and an ultra-budget Chinese made amp I picked up on Amazon for around $20. I was very pleased with the balance these speakers provided. At no point was there a need to adjust the volume or EQ and I tested that with sources ranging from horror and action films to dialog heavy films like Amadeus.
The pair I was sent was the lacquer black finish and they look great! They even included cotton gloves to avoid getting them covered in fingerprints while setting up.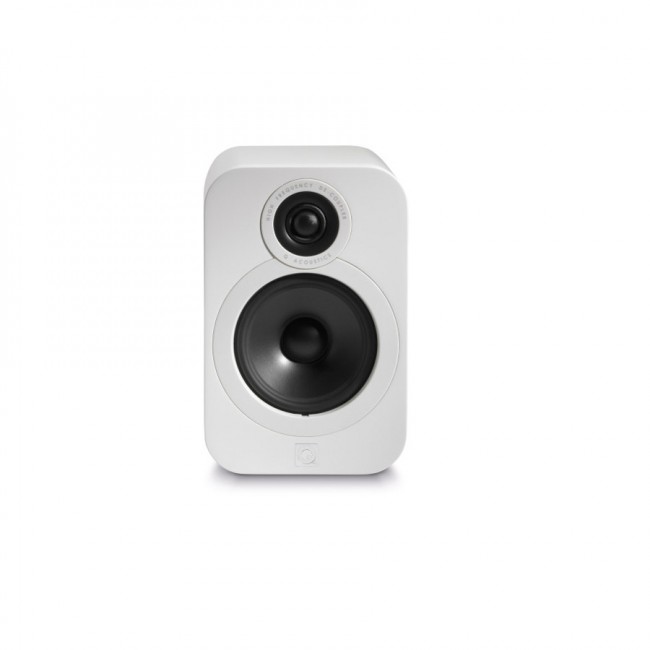 Specs:
3020 Bookshelf Speaker Specifications:
Enclosure type: 2-way reflex
Bass Unit: 125m
Treble Unit: 25mm
Frequency Response (+/- 3 dB): 64Hz – 22kHz
Nominal Impedance: 6ohm
Minimum Impedance: 4.0ohm
Sensitivity: 88dB
Recommended Power: 25 – 75w
Crossover Frequency: 2.9kHz
Dimensions H/D/W (Inches): 10.23 x 8.89 x 6.69
Weight: 4.6kg
Sold in: Pairs
QED Silver Anniversary XT Speaker Cable Specifications:
Wire Gauge – 16 AWG
Unique SPOFC triple braid 5 x 16 x 0.1mm
X-Tube Technology
Jacket OD – 3.90mm
Cross-Sectional Area – 1.50mm²
Loop resistance – 0.021 Ohm/m
Capacitance – 50pF/m
Inductance – 0.47 µH/m
Dissipation Factor – 0.0006
Ideal For Use In All Installations
3050 Tower Speakers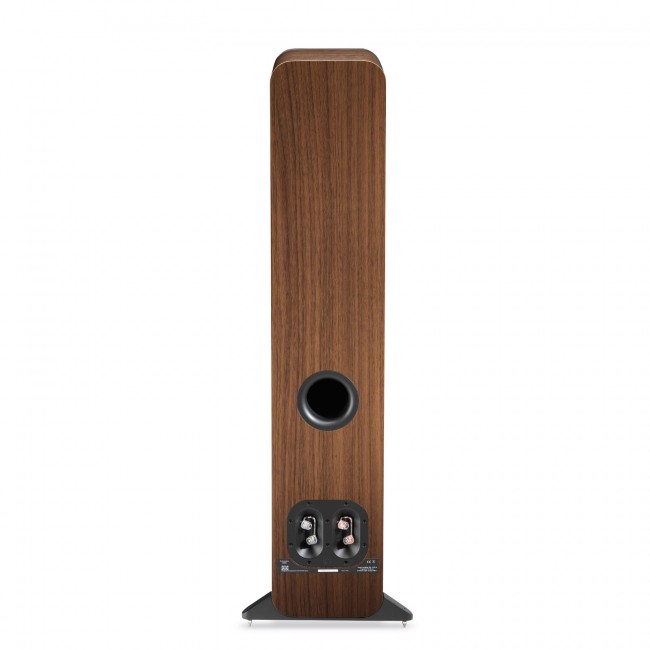 The 3050's were the real treat, even compared to the 3020s. I hooked them up using multiple configurations (more on that below) and found that bi-wiring makes a difference and I recommend that method to all who have these speakers.
With the 3050s music was significantly more powerful than the bookshelf pair. This is understandable given that they are tower speakers but I do recommend them more if you have the space for such large speakers.

There is one caveat however. Because of the larger speakers and having two low drivers per channel, these speakers do require more attention as a home theater set of speakers. There will be differences in volume between dialog and everything else. I do feel that the improvement in sound quality does justify this however because while listening to music, the bass is impressively powerful while managing to not overpower the mid or treble ranges.

I was sent the American Walnut finish (which is a laminate) and they look beautiful! I really like the subtle design, rounded edges and even the style of the metal 'feet' that go under each speaker.
I feel that me getting one 'lemon' speaker was an absolute fluke. I can tell by the responsiveness of Q Acoustics that this is not something that happens to them frequently, if ever. Each speaker is quality checked before being sent out but being one of the first people in the United States to receive a pair of these, I feel it must have been a small kink in their US expansion as they became more familiar with the transporting process intercontinentally.
Specs:
Q Acoustics 3050 Floorstanding Speakers Features:
2-Way Reflex Enclosure Type
2 x 165mm Bass Unit
25mm Treble Unit
44Hz – 22kHz Frequency Response
6ohm Nominal Impedance
92dB Sensitivity
2.6kHz Crossover Frequency
Dimensions H/D/W (Inches): 39.37 x 11.73 x 7.87
QED Silver Anniversary XT Speaker Cable Specifications:
Wire Gauge – 16 AWG
Unique SPOFC triple braid 5 x 16 x 0.1mm
X-Tube Technology
Jacket OD – 3.90mm
Cross-Sectional Area – 1.50mm²
Loop resistance – 0.021 Ohm/m
Capacitance – 50pF/m
Inductance – 0.47 µH/m
Dissipation Factor – 0.0006
Ideal For Use In All Installations
Cables and Bi-Wiring, Do They Matter?
Cables
I was extremely lucky to have the help of my friends at AudioQuest to help me A/B test each pair of speakers using both standard speaker wire and more premium options offered by them.
AQ sent me one pair of the Rocket 33s (bi-wired) for the 3050s and a pair of the Type 4 cables for the 3020s.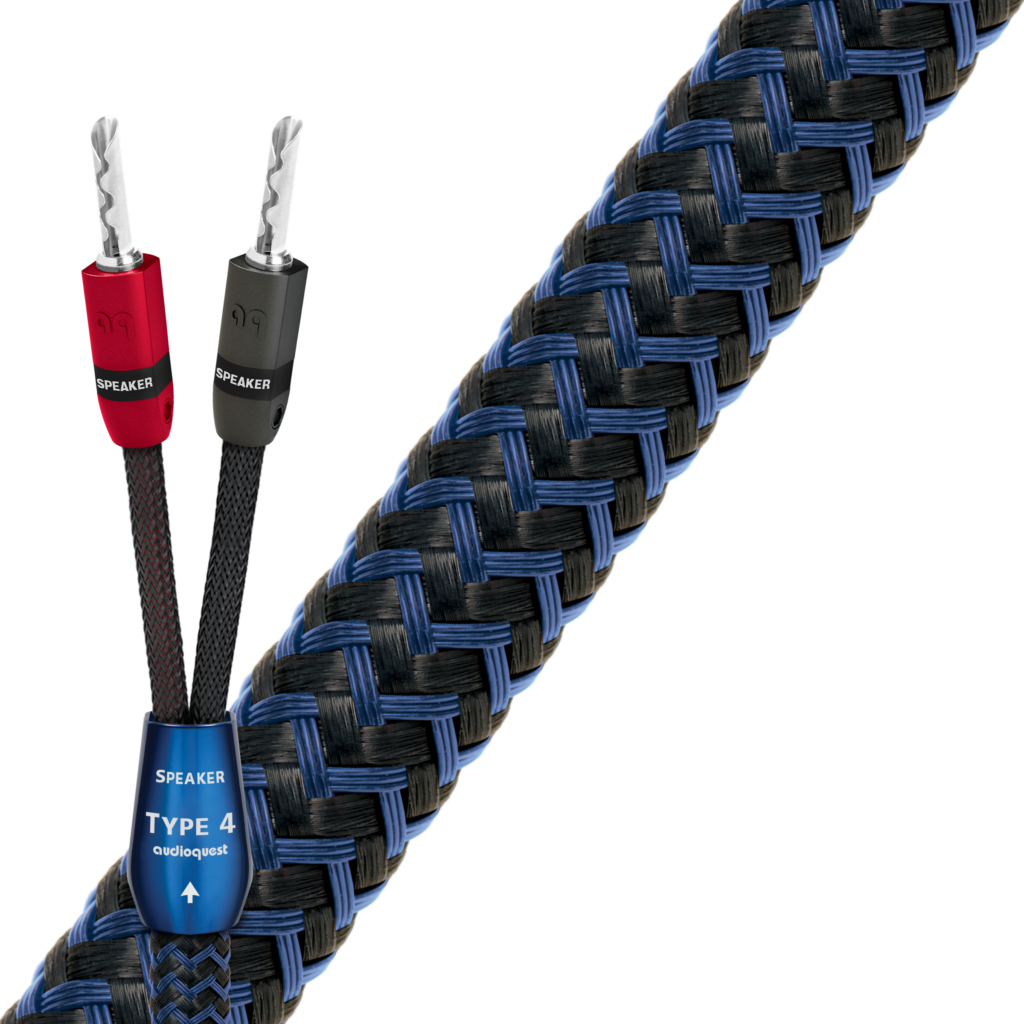 I had never tried using premium cables personally so this was a great way to experiment for me because the quality of cables making a large impact is a heavily debated topic (as are the benefits of most things in the hi-fi world).

First, I tested the 3050s using stock cables that came with an old Sony HTIB (home theater in a box). These cables were silver in color and extremely thin. I then upgraded incrementally by switching to copper speaker cable I purchased at a RadioShack and the sound quality improvement was noticeable immediately. It wasn't so dramatic that I wondered how I could have enjoyed the speakers without them, but noticeable nonetheless. There was more clarity and the soundstage opened up, creating a less condensed sound.
Then I tried the AudioQuest Rocket 33's and I got to try bi-wiring the speakers and the improvements were tremendous! I was immediately taken aback by the increase in clarity and definition, especially on the lower frequencies. It was practically a night and day difference! Part of this may be because I was bi-wiring this time but my tests with the 3020s confirmed to me that speaker cable quality can absolutely make a difference. Using a bi-wired setup allowed for more separation between the drivers. It may not be something that is immediately noticeable unless you're trying to hear it (possibly a bit of placebo in there for me) but I did enjoy it.

I used the same RadioShack cable for the 3020s as I did not have more stock cables from HTIBs so I'll only be able to compare the RS cables and the premium ones for that pair. Once again, there was a tremendous improvement.
It's interesting to note however that I noticed more of a difference when using my personal amp (the Cambridge Audio Azure 351a) as opposed to the review unit by NuForce. The premium cables did not fit into the budget amp I got from Amazon so I was not able to test the cables using that amp.
Despite lacking a bi-wire configuration, the difference was still dramatic enough to make me recommend using these premium cables in the future to all who want to get the most out of their audio system.
Overall
I strongly recommend both sets of speakers depending on how much space you have. They are both priced excellently and I think they have proved to be an excellent company to check out if you want to enjoy great fidelity without spending over $1000. I suggest the premium cables to consumers who are price insensitive because they are a considerable leap in cost but the quality is noticeably improved. I also found the sound separation to be improved by the bi-wiring configuration.