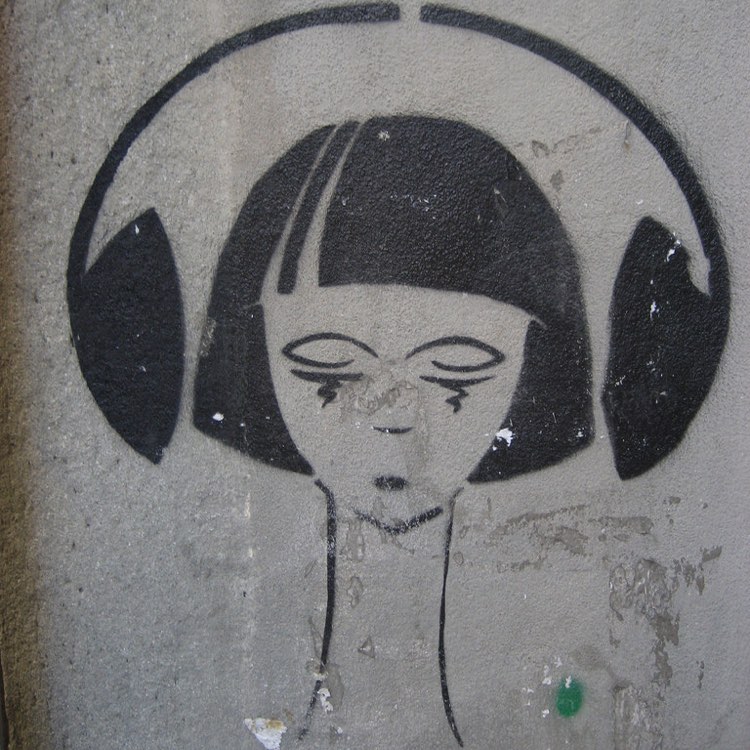 It's a common, everyday question: 'What song is this?' Here's how to identify virtually any song playing in 3 easy steps.
Step 1.
Download a song identification app to your phone.  Shazam is a great one (iPhones here; Android version here.)
Step 2.
Once installed, open the Shazam app.  Hit the giant 'S' button and point your phone to the speaker playing the music.  Hold for 10 seconds.
If no match is made, try again.  If you can't get a match after three tries, it's too noisy or hard to ID.  Proceed to step 3.
Step 3.
Write down whatever lyrics you can hear, especially unique words and phrases.  Then enter the lyrics into Google, and see what comes up.
Hope that helps!  Good luck answering the question, 'what song is this?'  Now, here's more information for ID'ing dozens of songs on the fly.
Part II: Music Identification Apps.
As you start to get more comfortable identifying songs, you might want to experiment with some different apps.  Here are three of the biggest ones. We've listed Shazam as number one, as it's the most popular.  But the others are also really solid.
And, you'll be blown away by some of the voice-activated options that are available.  Keep reading.
---
1. Shazam

This is probably the best known song identification app, and a really fun app.  Download it to your phone, then simply activate it when you hear a song you want to identify.  As we mentioned about, just point your phone to the speaker playing a song, and let Shazam do its magic.

If Shazam can match the song, it quickly displays it on your screen.  Then, you can listen to it later on YouTube, Spotify, Pandora, Apple Music, or someplace else.  Shazam can't always make a match, but it succeeds a large percentage of the time.

Even better, Shazam displays extras like lyrics.  It also catalogs all of your searches, so you can review them later.  You can even use Siri or Google to automatically initiate a song search.  Cool!

You can download Shazam for iPhones here.  Or, if you're an Android user, download it here.
---
2. SoundHound

SoundHound is a lot like Shazam, but feel free to try both of them out.  The company says they match more songs than Shazam, but both work the same way.  When you hear a song you want to identify, just activate the app and get your phone as close as you can to the speaker.

If SoundHound can match the song, you're given the complete details and similar options to listen later.  That includes quick links to YouTube, Pandora, or Spotify, with in-app previews.  Additionally, lyrics for matched songs are provided.

And, you can search with Siri or Google, hands-free.  Just say, 'Google (or Siri), 'what song is this?' and the matching process begins.

Just like Shazam, SoundHound will encounter problems in noisy environments.  If the volume is too low, you might have some issues.  But, it's always worth a try.

You can download SoundHound for iPhones here.  An Android version is here.
---
3. Sound Search by Google
This song identification app gets a lot less attention, and functions a little differently.  Actually, it might be faster on the draw.   It's called Sound Search from Google, and it's Android only.
So what is this song? If you're asking that question, you typically need a quick response.  So Sound Search stays on your Android screen as a widget, ready to go.  Once you make a positive match, the results are stored for later reference.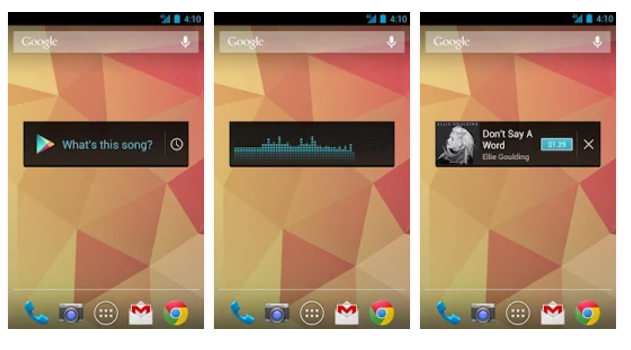 Even better, you can install Sound Search on your Android lockscreen for fast response times.  That requires Android version 4.2 or higher.
You'll also be pushed into Google Play to either stream the track or buy the download.  But of course, just matching the song doesn't obligate any purchases.  You can save songs and build playlists anywhere.
You can download Sound Search from the Google Play Store here.  
---
And, just for kicks, here are the 12 most identified songs on Shazam:
'Black Beatles,'  by Rae Sremmurd feat. Gucci Mane.
'Starboy,' by The Weeknd feat. Daft Punk
'Don't Wanna Know,' by Maroon 5 feat. Kendrick Lamar
'Bad Things,' by Machine Gun Kelly & Camila Cabello
'Closer,' by The Chainsmokers feat. Halsey
'Love on the Brain,' by Rihanna
'I Hate You, I Love You,' by Gnash feat. Olivia O'Brien
'Scars to Your Beautiful,' by Alessia Cara
'24k Magic,' by Bruno Mars
'Fake Love,' by Drake
We hope this guide helps you finally answer that question, 'what song is this?'   Thanks for reading.