Do you or someone you know enjoy music? How about making music? Either way, these holiday gift ideas can help you pick out the perfect gift.
Let's jump in…
Headphones
Wireless
This year has been another big year for wireless headphones and speakers. I personally have reviewed two pairs that fall under the $100 price point.  Here, I recommend one, and recommend not getting near the other.
Syllable D900 mini
These wireless earbuds are pure garbage!
The price point of $50 may seem compelling at first, especially given the truly cordless concept.  This just like the upcoming Apple AirPods (which I also think are dumb)!  But even if you have a family member that really wants this design, just don't do it!
The sound quality is terrible, the embedded microphone is terrible, and if you want to communicate with someone, good luck.  Basically, you have to take the earpiece out and hold it in front of your face, as there's no strap/cord of any kind.  These earbuds aren't coordinated, and there's an audio lag between the left and right ear.
On top of all that, they can easily be lost.  And they are uncomfortable to wear with any of the included rubber fittings.
Moving on…
Noontech Zoro II Wireless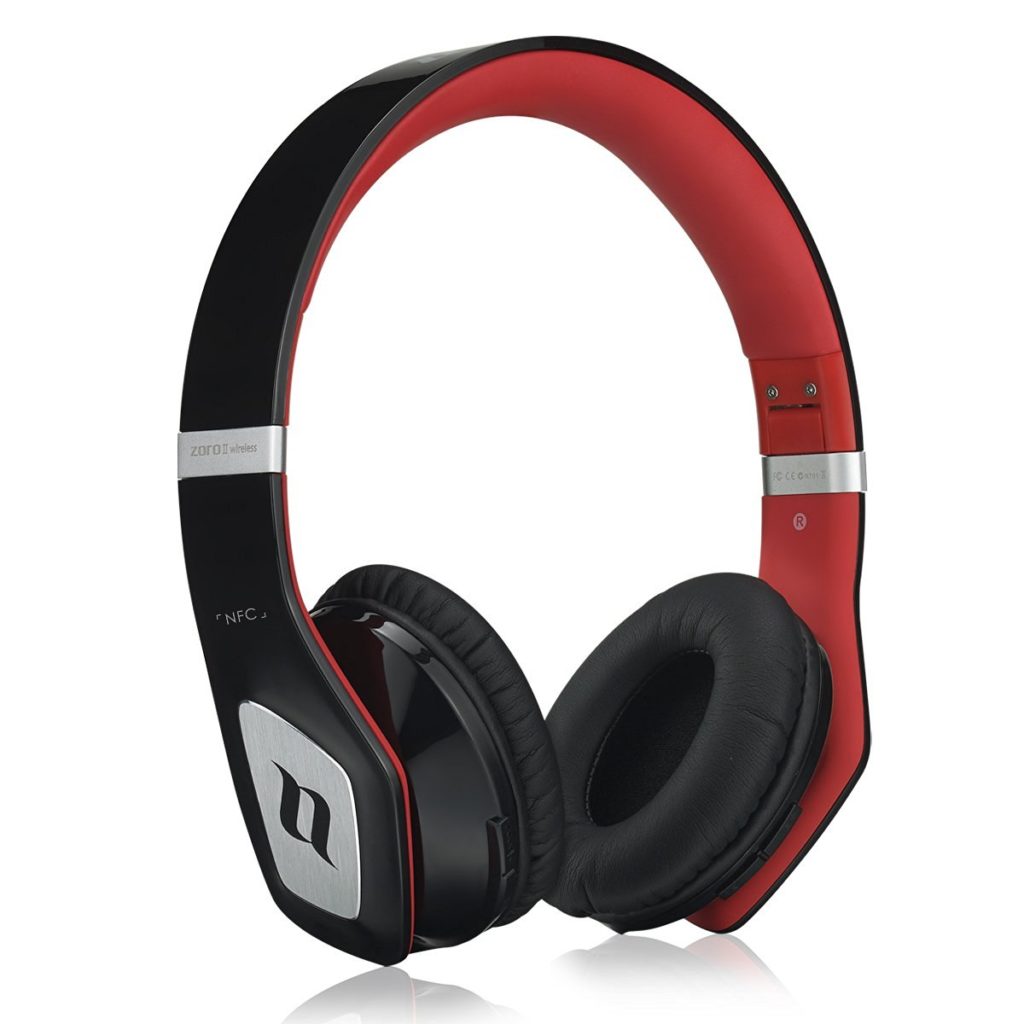 These over-the-ear wireless headphones also cost only $50 at the time of this review.   They are nothing special, but that kind of makes them great.  They include your basic accessories like the optional 3.5mm cable and a carrying case.  And they sound decent enough (you won't not want to use them).

I'm actually pretty impressed at the price. They seem to be of decent quality (I've dropped mine a few times, still fine).  And the hinges to collapse the headphones, while not saving much space, aren't flimsy.  If you have someone on your list who really wants wireless headphones but you don't want to break the bank, I totally recommend these.

Even if they're complete idiots, you can teach them that spending more doesn't always mean a better product.
Wired Headphones
NuForce HE2
These little IEMs (not custom molded) kick ass in my book!  I like them more than I liked the UE 400s, which retail for double the cost of the HE2s!
The sound is balanced, not overly bass-y and they included more fitting options than any human would ever realistically need. Actually, the packaging overall was really top notch.  At $200, these aren't for those unenthused about audio quality.  If they like their white Apple earbuds, let 'em keep on liking them.
But if someone on your list likes audio quality and wants a simple but solid IEM, I recommend these.
Pump Audio Earphones

These in-ear headphones are okay, but not amazing.  They cost under $90 at full retail.  I recommend them for hip hop/rap fans because the bass is ridiculously overpowered.  I normally take points off for that, but they still are better than a pair of Beats by Dre. Plus, the price actually makes sense for the quality.

These are also pretty good for working out.  In fact, the overdone bass isn't as bad of a thing for me at while biking or running. They come with a case that I like, and a few sets of rubber and foam ear-tips.
Hi-Fi Accessories
DACs
Do you have someone on your gift list that likes Hi-Fi and has great speakers and headphones?  Something they may not have is a USB DAC.  Those are devices that translate the 1s and 0s of digital music back into analog frequencies.  They range greatly in price, but I've found great quality ranging from $100-$300.
These can get into the thousands of dollars, but I haven't tested ones even nearly that expensive.  But I've very much enjoyed the DACs that I've used in the $100-$300 range.  I think they make a great gift!
The AudioQuest Dragonfly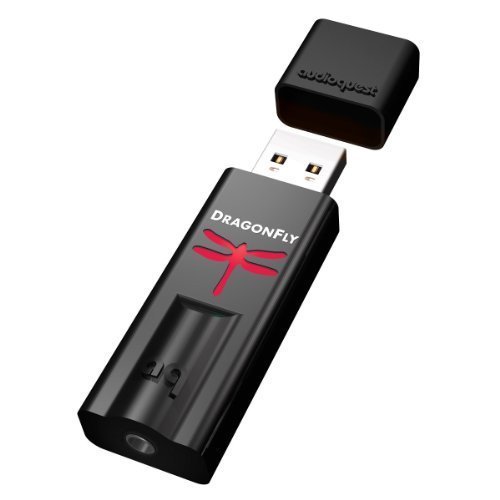 This is the first dedicated DAC I bought, and I've been using it both on my computer and on my Android phones with great results.  The version I have is a bit outdated now (the 1.2), but that means you can get it for cheap. They have newer models as well, although I have not personally tested them. This is one of my favorite holiday gift ideas because if you have someone who has never used a DAC, they will probably notice the improvement right away and greatly appreciate it!

One cool thing about this one is that the Dragonfly emblem lights up with different colors, depending on the Hz of what you're listening to.
The Apogee Groove

This is a bit of a doozy.  It sounds great, really great!  But, at $300 it's towards the top of the budget in my suggested range. Apogee always succeeds in making beautiful products, and a dedicated DAC from them is a great offering.  But I feel there may be better bang for your buck elsewhere.

And fair warning: I nearly blew my eardrums using these.  The rubber buttons for volume control don't give you a good idea of how loud it will be, and Tidal's volume settings were higher than my system at the time.
Nuforce uDAC5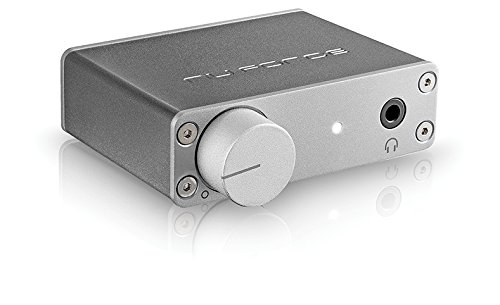 This DAC costs $199 on Amazon, and it really is right between the other two in terms of quality.  Something worth noting on this unit is that I noticed very little coloration to the music listened through it.  I really like the physical nob for volume control, especially with the lack of physical controls on the Dragonfly and the very meh rubber buttons on the Groove.  Also, the DAC5 does have DSD support.
Speakers
The UE Boom 2

Depending on your budget for this 'special someone,' I think this is a great portable speaker! It's beautifully packaged, which is always nice for a gift.  It's waterproof and the sound quality is pretty good.  I can't call a Bluetooth speaker's sound quality 'great,' though personally I don't think they aren't meant to sound great.  Instead, the big advantage here is compact size, portability and simplicity.

That said, I do think this is one of the better sounding options I've tested.  At $199 ($149 on sale), it's not cheap.  But if you want to get a higher-end Bluetooth speaker, I think this is the one to get.  And, the color options along with its water— and shock-resistance are big bonuses.
iClever IPX5

This speaker isn't amazing (just gonna get that out of the way).  But it's only $25!  That price point makes this an easy choice for someone who only 'kind of' wants a wireless speaker.  Or, if you know someone into music and tech and you just don't know what to get for them.
Q Acoustic 3020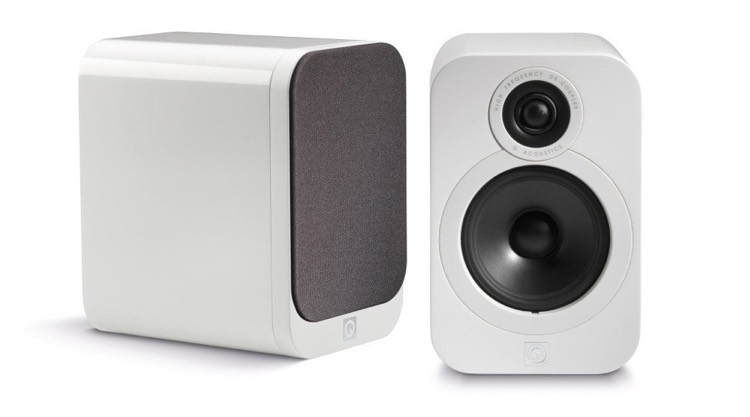 These are $250 bookshelf speakers that sound like they could easily be $500.  I absolutely love them, especially for smaller spaces, bedrooms, or even for better options to use for computer speakers over 2.1 systems. They come in a variety of colors to satisfy the style desires of anyone on your list.
Music
Childish Gambino's "Awaken, My Love!"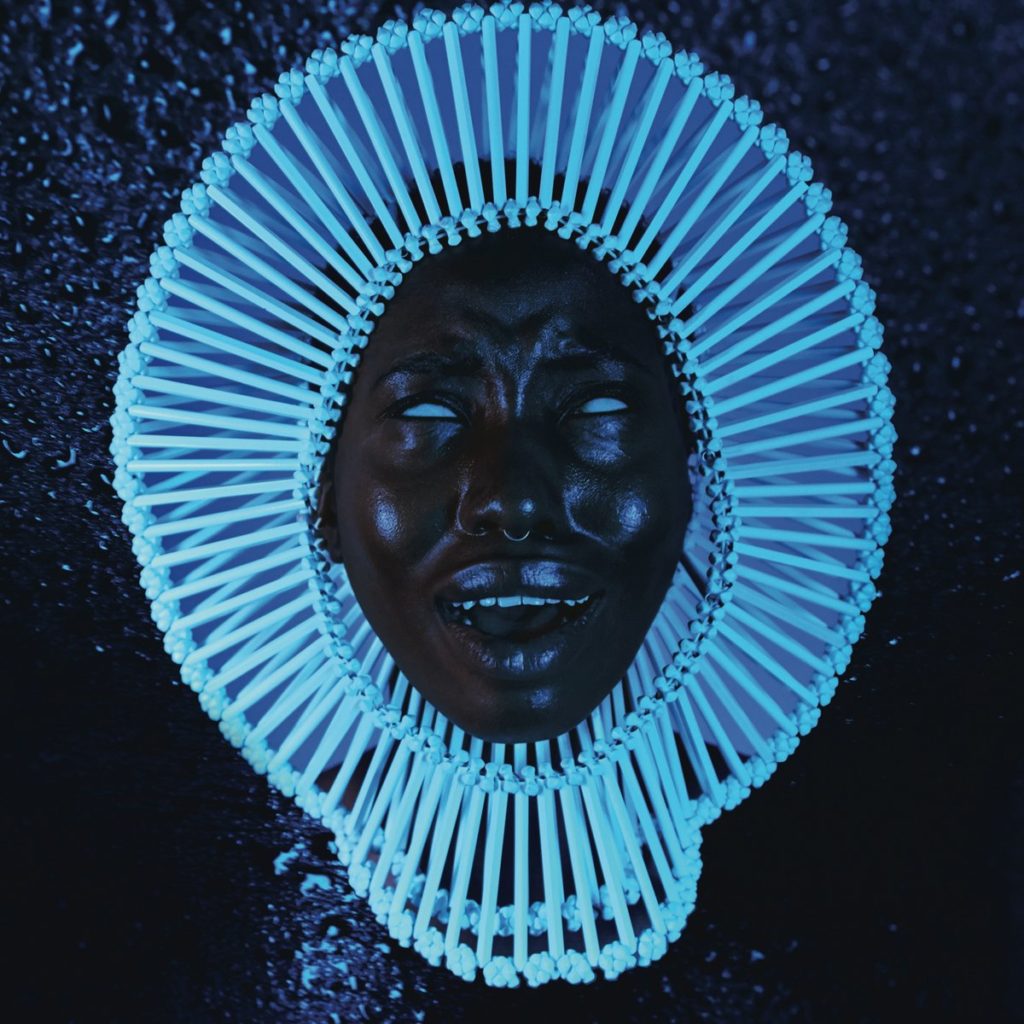 I have one easy pick here.  It's my favorite album of 2016 by a vast margin making it one of my #1 holiday gift ideas.  That is: Childish Gambino's "Awaken, My Love".
Don't expect a rap album like "Camp" or "Because The Internet," this is so much more than that.  If you have someone on your list who likes rock, soul, R&B, funk, psychedelic or hip hop, they need to listen to this album.

You can buy the CD from retailers (I assume) and Amazon also has it. Vinyl?  That's coming next year.
Subscriptions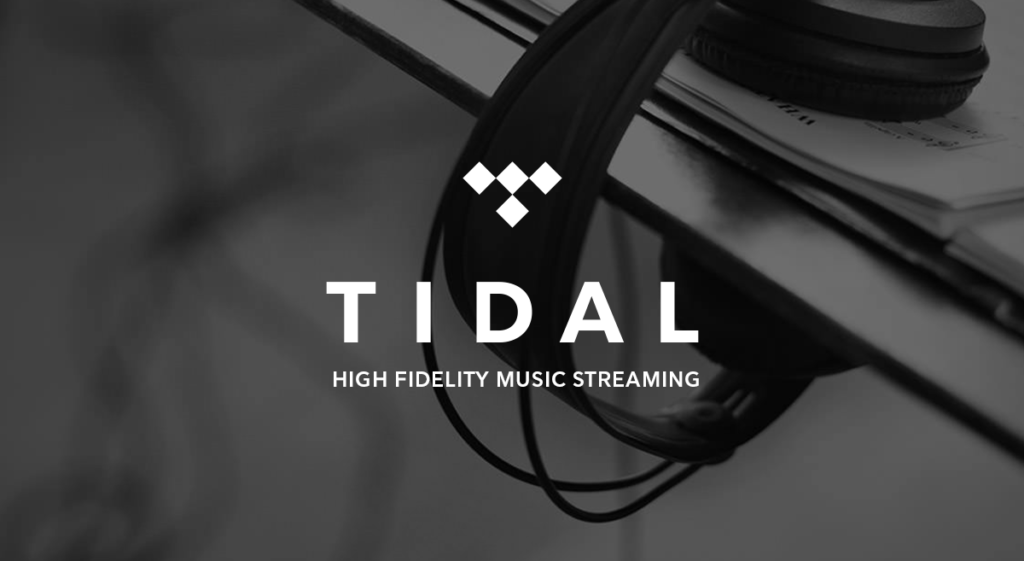 I'm biased because of sound quality.  But if you have someone on your list who hasn't gotten into a streaming subscription yet, or you just want to save them $25 a month if they already use it, I'd suggest a Tidal gift card.
For Musicians
IEMs for the stage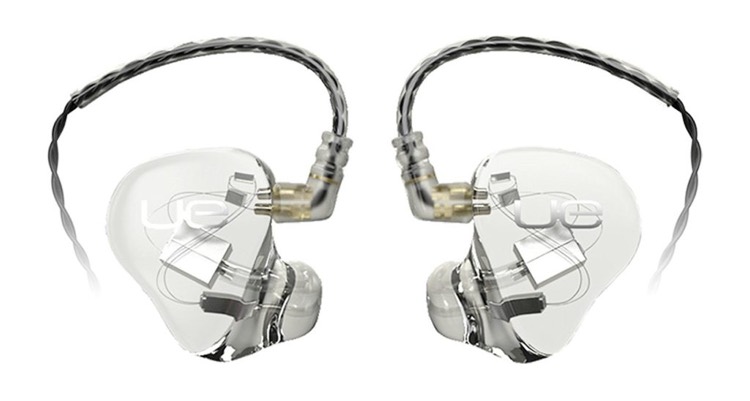 The UE 4 pros are one of the best options for custom fit IEMs I can think of.  They are $399 (not including the molding).  Sounds high, but there's a world of difference when using IEMs on stage compared to just floor monitors.  It can make a huge difference in precision, as you will be able to hear everything you need to without the mix drowning it out.
Hand Strengthening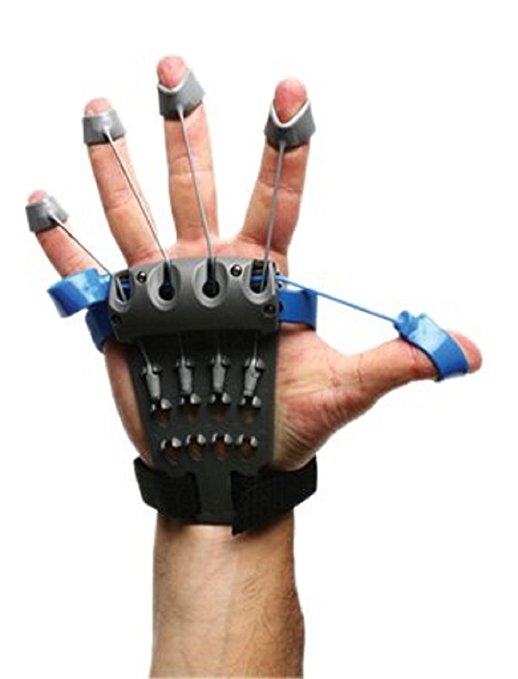 Did you know that grip exercises are not very helpful for musicians?  I have always had trouble with the muscle under my thumb on my fretting hand, despite using grip exercisers.  That's because strengthening the muscles also shortens it and reduces flexibility.
The ClinicallyFit Xtensor seeks to solve this for all musicians by offering a resistance-based reverse hand exercise tool.  For $30, I think it makes a great holiday gift idea!
Guides
'How To Make It in the New Music Business' by Ari Herstand.
This is a great guide for up-and-coming musicians.  It's by DIY artist (and DMN author) Ari Herstand, and it breaks down everything you need to know about selling music online, mastering social media, and conquering live gigs.
This isn't a pie-in-the-sky guide to 'making it' or getting a lucky break.  It's about forging a living wage through music, without complicated, soul-crushing contracts.  It's a philosophy on not only controlling your creative path, but capturing a far greater percentage of the revenue generated by your art.
Check it out, here.