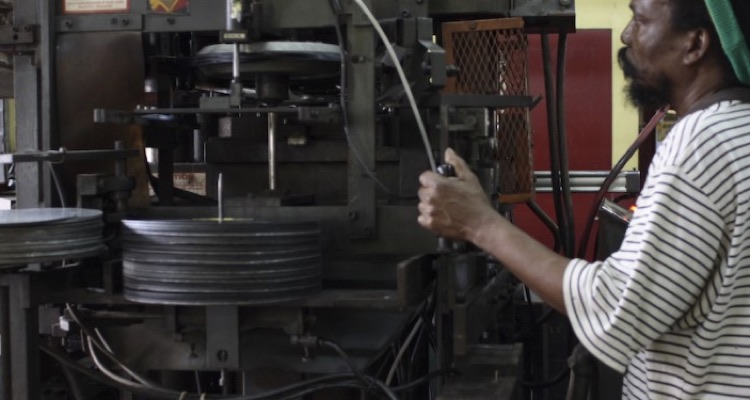 Tuff Gong Records ceased production of vinyl records in the early 1990s.  Now, it's back in action as demand for vinyl records surges in the Caribbean.
If you only know one reggae artist, it's undoubtedly Bob Marley.  And if you know reggae, you definitely know the name Tuff Gong.  Now, the studio where Marley recorded most of his classics is revamping its vinyl records facility.
That's right: in a matter of months, Jamaica's last surviving vinyl records plant will be back in action.
The revitalization is part of a deal involving Miami-based Sunpress Vinyl.  The two companies are now revamping the dusty vinyl records machinery, which annex the Tuff Gong recording studios in Kingston, Jamaica.  If all goes as planned, Tuff Gong will start producing its first LPs by May.
It's a fitting chapter in vinyl's 'Cinderella story'.  The studio complex itself was originally formed by Bob Marley in 1965, and all-encompassing facility for creating, collaborating, recording, and producing music.  Soon after its creation, classics like 'Stir It Up', 'Concrete Jungle', 'Redemption Song', 'Could You Be Loved' flowed from its walls.
Now, that legacy is roaring back.  Indeed, this is part of Kingston's rich musical history, with modern-day artists like Major Lazer recording there.  Now, a reconstructed vinyl records plant is further revitalizing the studio's legacy.
But what will Tuff Gong press?
According to initial details, the plant will create LPs, EPs, and related formats for buyers in the Caribbean and beyond.  Other buyers are likely to come from the US, Latin America, and even Asia, with artists and labels rushing to meet demand.  Just recently, Deloitte estimated that vinyl records revenues would approach $1 billion in 2017.
And yes, Tuff Gong will undoubtedly be pressing classic Marley records.  In fact, Marley will probably be the first artist off the presses.
For those wishing to visit, the Tuff Gong complex is located at 220 Marcus Garvey Drive in Kingston.  Fair warning though: it's going to be under heavy construction until May.  Check out the Tuff Gong International site here.  
One Love!