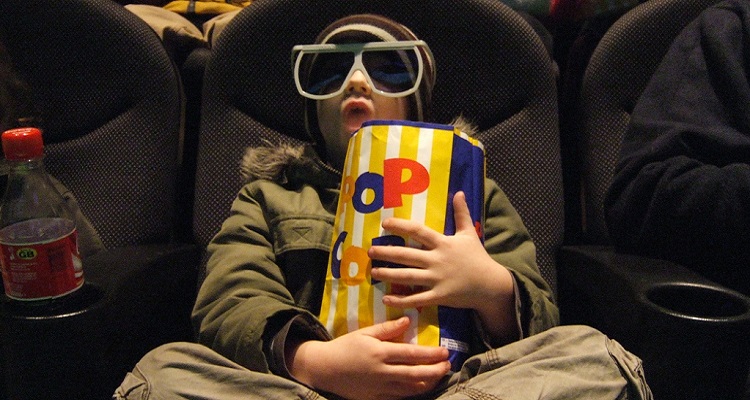 Coke and Popcorn now re-directs users to Netflix. Will that work?  Apparently not, as users have quickly flocked to these top alternatives.
(Updated November 2017 with seven fresh links to Coke and Popcorn alternatives)
Looks like Coke and Popcorn users will have to find another source for illegally streamed content.  Late last week, the owner shut down the popular website last week.
Prior to its surprise closure, users had noticed the lack of updates on the site.  The announcement on their website explains why.
"THE END

As many of you noticed, the site has not been updating for quite some time.

It's time to say goodbye.  Sorry to announce that Coke & Popcorn had closed down for good. 🙁

There are now a lot of other better places to enjoy online TV.  We recommend Netflix."
Coke and Popcorn's operator didn't specify why the site had suddenly closed its doors.  Instead, the site's owner warned users against using copycat websites and direct fans to use Netflix.
"VERY IMPORTANT:

Coke & Popcorn will NOT return.

If you see other fake duplicates of CnP in the future who claim to be us, we urge you NOT to use them as they all will probably serve harmful virus & malicious ads and hidden software that WILL harm your computers & steal your private information.

Please be careful and use only safe, alternative sites like Netflix."
Coke and Popcorn never received the illicit fame and controversy that surrounded top torrent sites.  However, Netnames listed the website in a piracy advertising report back in 2014.  Netnames classified the website as a medium-sized linking site that possibly brought in hundreds of thousands of dollars in ad revenue.
The site's operator didn't classify whether legal pressure forced the site into closing its doors.  However, a sudden drop in advertising revenue may have forced the site owner to bid its users farewell.
In the message now posted on the site, Coke and Popcorn once again urged users to use legitimate streaming service Netflix.  It even provided a link to the website.
The site's operator has yet to issue a comment that specified further details into Coke and Popcorn's closing.
Ignoring the operator's request to use 'safe websites,' users have quickly flocked to these top Coke and Popcorn alternatives.  Check them out below.
The Top 7 Coke and Popcorn Alternatives.
---
1. Popcornflix
Sporting a sleek and attractive UI that nearly beats out the original Coke and Popcorn website, PopcornFlix (popcornflix.com) provides a huge list of the latest and greatest movies and TV shows.
To get started, simply click on the show you'd love to watch on the homepage, or use the search button to find what you're looking for.
Unlike most Coke and Popcorn alternatives, Popcornflix also has apps for Android and iOS devices.  You can find the Android app on the Play Store here and the iOS version on the App Store here.
The website on average received 1.5+ million users, with most traffic coming from the United States and India.
---
2. Xmovies8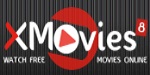 Xmovies8 (xmovies8.is) has quickly reached a huge audience among movie and TV fanatics. With a fast server and a huge amount of links, as well as some mobile browser support, Xmovies8 has jumped to at least 164k+ monthly active users right after Coke and Popcorn's closure.
On its homepage, Xmovies8 provides the latest trending movies along with a search button to find what you'd like to watch.
Despite providing links to TV shows on xmovies8.is, site administrators have provided a link to partner website Pubfilm (www.pubfilm.to).
---
3. SolarMovie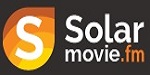 Like the original Coke and Popcorn website, SolarMovie (solarmovie.cm) gives you two options for the movie of your choice.  You can either watch a trailer for the movie, or stream the film on your browser on 720p.
The SolarMovie domain changes frequently, so you'll have to constantly update your bookmark.  The website registered over 1.5 million unique monthly visits during the summer at its former domain, solarmovie.fm.
---
4. CmoviezHD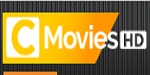 CmoviezHD (cmoviezhd.com) has the exact same interface as Xmovies8, along with a link to partner website, Pubfilm.  This may mean that they may share the same owner.
As with Xmovies8, you'll find the latest trending and recent movies and TV shows.  Barely two months old, CmoviezHD has registered nearly 116K+ unique monthly visits, mainly from users in the United States.
---
5. Yidio
Unlike most websites on this list, Yidio (yidio.com) lets users browse mostly through every movie and TV series on Netflix, Hulu, Amazon, and many more video services.  It also has over 10+ million unique visits per month, making it the most popular website on this list.
You'll find links to series like The Walking Dead, The Flash, Game of Thrones, and more.  However, unlike other websites on this list, Yidio provides only links to official, legal websites, like iTunes and Google Play.  Once you've found something that you want to watch, simply purchase or rent the movie or episode, and voila!
---
6. BigStar Movies
With a sleek, easy navigation pane on the left-side of the page, BigStar Movies (bigstar.tv/en) brings the latest award-winning movies and documentaries straight to you.  Yet, don't expect to find mostly Hollywood flicks here.  BigStar Movies serves up top European and Asian TV series and trending indie movies available for free.
Simply browse through the categories, like war, drama, comedy, then click on the movie or TV show that you'd like to watch.
---
7. YTS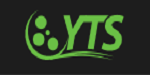 First appearing in 2005 under the alias 'Darkside_RG', aXXo has become the go-to movie pirate on multiple torrent websites.  Now, aXXo provides movie torrents directly from YTS (yify.is).
Last month, the website registered 8.37 million unique visits, with traffic coming in mostly from India, Australia, and Portugal.  Simply click on the movie you'd like to watch, and YTS will provide a torrent for you to download on your PC, Mac, or mobile device.
---
Featured image by J Mark Dodds (CC by 2.0)