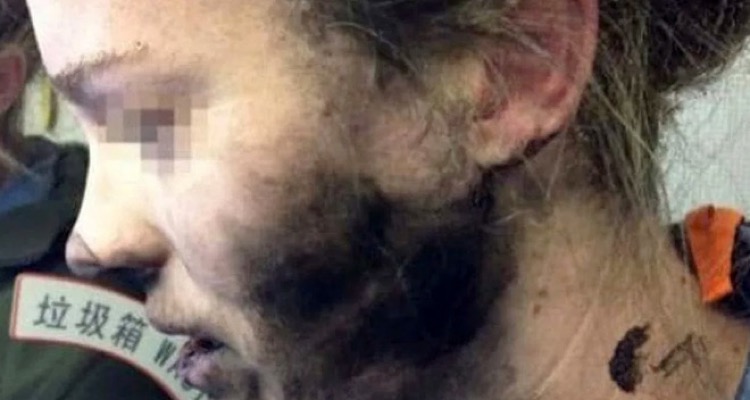 Turns out Beats by Dre was the maker of those exploding headphones.  So why is Apple refusing to help?
It was a nightmare that Apple doesn't want any part of.  But should they be liable?  Maybe that's for a judge to decide.
Now, it turns out that Beats was the maker of the headphones that exploded on a flight into Australia back in March.  Apple acquired Beats in a $3 billion deal back in 2014.
According to details disclosed by the Australian Associated Press, the unidentified woman was wearing Beats by Dre headphones powered by AAA batteries.  Apple confirmed the report, but immediately refused to accept any liability for the mess, citing a 'third-party battery'.   "Our investigation indicated the issue was caused by a third-party battery," an Apple representative stated.
Already, the woman — who wishes to remain anonymous — has lawyered up.  And to tee the complaint off,  she's claiming that nothing in Beat's user manual warned of 'third-party batteries'.  "The headphones don't work without batteries, yet nowhere on the headphones — or their packaging — did it specify which brand of batteries should be used," the woman retorted.
The incident happened back in March, with a nightmare scenario quickly ensuing.  The woman in question had fallen asleep when the burning explosion erupted.  Black soot ultimately covered the woman's face, with her hands blistering under the heat.
Here's our breaking coverage of the situation back in March (warning: explicit photos).
Initially, the Australian Transport Safety Bureau (ATSB) did not disclose the brand of the headphones.  That led to a theory that Samsung was the manufacturer, for obvious reasons.  But any battery can explode, and it now looks like a pair of 'Made In China' AAAs were the culprit this time.
The question now is whether Apple has any culpability in the case.
More as this story develops.