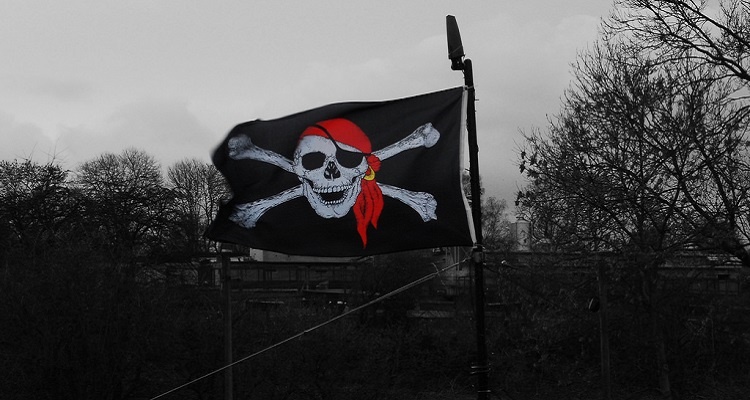 After nearly a year in jail without any contact, alleged KickAssTorrents founder Artem Vaulin gets released on bail.
Almost a year ago, Artem Vaulin boarded a plane on his way to Iceland.  He had planned to spend several weeks vacationing there with his family.  However, when the plane stopped for a routine layover in Poland, authorities arrested Vaulin.  The US had charged him with founding and running KickAssTorrents, one of the world's (then) top illegal content torrent indexing sites.
Artem Vaulin suffers from a spinal condition.  Yet, at the behest of the US government, authorities kept him in (almost) solitary confinement conditions at the Warsaw-Bialoleka Investigating Detention Center.  He didn't have contact with the outside world.
Now, Polish authorities have released the alleged KickAssTorrents founder on $108,000 bail.  A Polish court granted him bail due to his worsening health.  His lawyers had previously filed a similar motion back in November.
Ira Rothken, Vaulin's lawyer, gave a statement in regards to his bail.  Better known for representing Megaupload founder Kim Dotcom against the US, the Silicon Valley-based lawyer said,
"We are pleased that the Polish Court allowed Artem Vaulin to be free on bail.  This will allow Artem to care for his health, be with his family, and assist in his legal defense."
In an interview with The Verge's Greg Sandoval (his first since his arrest), Vaulin shared his side of the story.  At the request of his lawyers, Vaulin didn't directly admit any affiliation with KickAssTorrents.
"I'm a businessman.  When I start a business I consult lawyers.  I was never told that anything I was involved in was against the law."
Following the takedown of illegal content cloud hosting locker Megaupload, KickAssTorrent became the place to go.  People could find games, movies, TV shows, pornography, and much more indexed on the site for easy illegal file sharing.
Vaulin stated that he didn't know that the United States was upset over the site.  Had he known, he would've gladly taken down the site.
"I'm not crazy.  If someone came to me to tell me the United States was angry with something I do, whatever it was, I would stop."
The US government blamed Vaulin for his nearly full year stay in Poland.  Devlin Su, a Department of Justice prosecutor, told Sandoval,
"He is in custody based upon his own decision to resist extradition.  He could easily have agreed to extradition back when he was arrested in July…[he] could agree to it now.  He doesn't have to sit in jail in Poland.  The only reason he's doing that is because he wants to put up as many roadblocks as possible."
Vaulin, however, maintains his innocence.  He indirectly pinned the blame at Hollywood studios for their "zealous prosecution of individuals taking part in file-sharing services."  Yet, while people in poorer countries admitted that they actively torrent, he doesn't hold a grudge towards studios.
"No, I don't hate [the Hollywood studios].  They are just interested in making money.  They want to save their business….[they] don't want to compete.  But putting me in prison isn't going to help them.  Torrents aren't going to stop.  Everybody in poor countries torrents.  Some of the guards [here] told me they torrent."
While Vaulin remains free on bail, he can't leave the country.  He still has a long legal trajectory ahead of him.  His lawyer, Ira Rothken, however, remains confident that the alleged KickAssTorrent founder will ultimately go free.
"We believe the indictment lacks merit. We have a motion to dismiss pending in federal court in Chicago."
Speaking with TorrentFreak, Rothken further elaborated,
"We look forward to the US Federal Court ruling on his pending motion to dismiss. If the US indictment is defective then extradition based on the indictment is erroneous – Artem shouldn't have to leave his family behind."
Image by Clare Black (CC by 2.0)