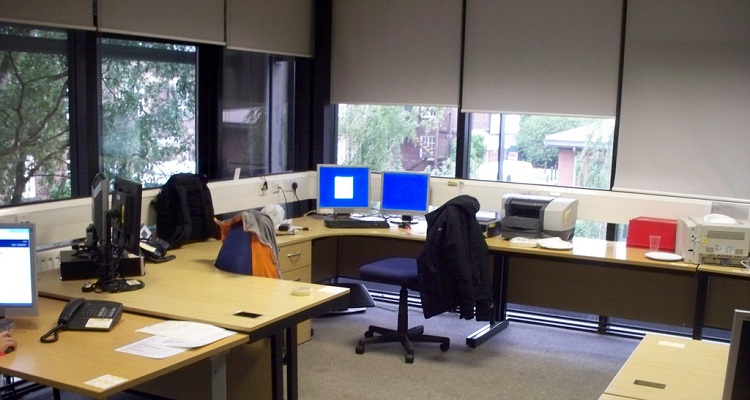 In the latest music industry jobs, Apple Music and Soundcloud have lost two executives, Warner Music creates an Arts Music division, and more.
In another key loss for the streamer, top SoundCloud executive Stephen Bryan has left the company. After days of speculation, he has joined YouTube as head of Label Relations. He'll report to his former Warner Music Group colleague, Lyor Cohen, who serves as YouTube's Global Head of Music.
Universal Music Publishing Group has promoted JW Beekman to Chief Financial Officer. Beekman first joined UMPG in 2007 and succeeds Michael Sammis. UMPG recently named Sammis as President of the company.
Entertainment One has announced new offices in Germany and Australia. It has also entered into a partnership with German indie SPV. SPV will provide physical product distribution and marketing services in Europe.
After six years at Jamendo, Martin Grueber has departed from the company. He first joined the company as a promotion and community manager. In a statement, Grueber said that he will focus on finding new opportunities as a music curator and a music content specialist.
London-based company OCL has announced a new senior management team.  Owner and Chairman of Beggars Music, Andy Heath, has been appointed Chairman of OCL. L'Oreal's former Global Chief Digital Officer, Serge Acker, will join the company as its CEO. Former Vice President of Global Digital Business at Universal Music Group, PJ Delay, has been appointed as SVP of Music and Media Relations. Acclaimed songwriter Rupert Hine and writer Andy Graham first founded OCL. The company specializes in making copyright compatible with technology.
iHeartMedia has named Tom Poleman as its Chief Programming Officer. Under a new long-term agreement, Poleman will also remain President of iHeartMedia's National Programming Group.
Dariel Abramowitz has joined Carllen Donovan's DPR as Senior Director Publicity. Abramowitz formerly served as Manager of Publicity at Columbia Records and brings in 10 years of experience to the company. She began her career at Selverne, Mandelbaum & Mintz working on projects for Ludacris, Third Eye Blind and Fat Joe.
Longtime GM of Live Nation Florida, AJ Wesson, has launched Sector Management Group. Based in South Florida, the company will provide business management services to artists and entrepreneurs. Its infrastructure will include executive, financial, accounting, and legal expertise.
Industry veteran Kevin Gore has joined Warner Music's new Arts Music division as President. The newly created division will focus on signing, developing, and marketing releases for classical, musical theatre, and jazz. Based in New York City, Gore will report to Eliah Seton, President of WMG indie label services arm ADA.
Concord Bicycle Music has acquired music publishing company Imagem Music Group. The purchase includes Imagem's catalog of contemporary music and the Rodgers & Hammerstein catalog of theatrical songs. The acquisition will also include classical music publisher Boosey & Hawkes, owned by Imagem.
Capitol Music Group has appointed Dion 'No I.D.' Wilson as Executive Vice President. He will be responsible for A&R and production. Wilson will report to Ashley Newton, President of Capitol Music Group.
Alyssa Castiglia of Island Records has been promoted to the position of Associate Director.  Alyssa has worked at Island since 2012.  She is responsible for A&R research done by the label as well as helping to launch pop singer-songwriter Olivia O'Brien.
+ 'Nightmare Boss' Jay Z Fires Tidal's Third CEO In 2 Years…
UK-based music reality startup MelodyVR has hired Ben Samuels as President and General in North America. It has also promoted former Spotify executive, Nikki Lambert, to Chief Marketing Officer. It has also recently raised £5m, or $6.5m, in a new funding round.
Gary Kelly was promoted to Executive Vice President and Chief Revenue Office at Interscope Geffen A&M. IGA created the role for Kelly, the former Head of Revenue and Digital. He will oversee the label's combined revenue, digital marketing, and production areas.
The International Confederation of Music Publishers has elected Chris Butler as its Chair. He'll take over from Andrew Jenkins. The ICMP Board also elected its new Executive. Nicolas Galibert and Goetz von Einem will serve as Vice Chairs. Ralph Peer and Rolf Budde will serve as Treasurer and Secretary, respectively.
Bozoma Saint John has left Apple Music to join Uber. The former Global Head of Consumer Marketing at Apple Music will become Uber's new Chief Brand Officer.
Image by Andy Davies (CC by 2.0)