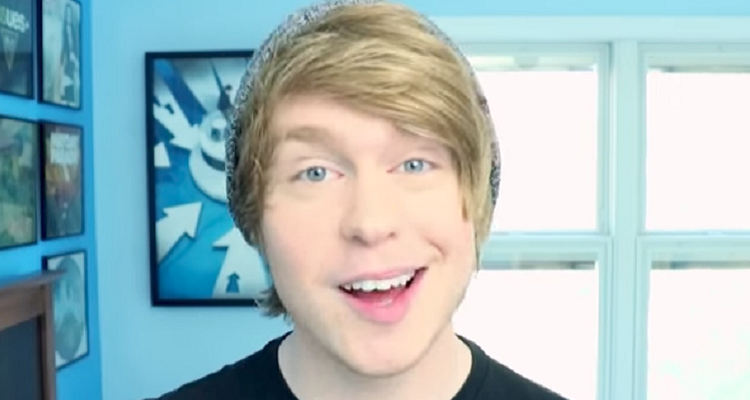 The warnings on Austin Jones started years ago.  There was even a petition to get him removed from Warped Tour.  Why were they ignored?
Yesterday, federal authorities arrested popular YouTube singing sensation Austin Jones.  They charged the 24-year-old Bloomingdale, Illinois star on two counts of child pornography.  Jones admitted to having sexually explicit chats with females he knew to be underage.  However, change.org posters may have correctly foreshadowed Jones' illicit tastes.
YouTube, Vans, federal authorities, and his many underage female fans, may have ignored the warning signs.
Foreshadowing Jones' current predicament, two years ago, an anonymous 15-year-old fan created a petition to have Vans Warped Tour 2015 remove Austin Jones.  The now-closed change.org petition reads,
"Austin Jones is now taking advantage of his fame.  On numerous accounts, he has pressured girls as young as 13 into sending him videos of them twerking.  As a 15 year old girl, I find this disgusting.  These kind of actions are NOT okay and should not be taken lightly."
The 15-year old fan then posted a screen capture of a message sent from the YouTube star.
Asking for 10,000 supporters, the petition ended up with only 9,096 signatures.
The move to kick Austin Jones off the Warped Tour came after another musical star faced similar accusations.  Shortly before the change.org petition, fans accused Jake McElfresh, better known as Front Porch Step, of sending underage girls nude pictures of himself.  On Tumblr and on other social media sites, people posted the nude pictures he sent, along with lascivious text messages.  A similar change.org petition garnered over 13,000 signatures.  McElfresh defended himself from the accusations, though authorities never formally charged the singer.
Unlike McElfresh, Jones admitted to asking teenage fans to send him twerking videos. In May 2015, Vans World Tour removed him from the lineup. The Youtube star quickly defended himself.  While admitting to asking teenage fans to send him twerking videos, Jones claimed he never solicited nude videos.  Claiming to be under therapy, he wrote on Facebook,
"To my friends, fans and family,

I wanted to explain why I've been off of social media and have taken a break from my music.

I've been in therapy, seeking help to discover why I communicated with my fans in a way that I have come to fully realize was not appropriate.

I'd have conversations online with girls that would involve me asking them to create a video of themselves twerking.  Sometimes I'd make videos of myself doing some twerk moves in return.

Here's the truth: I NEVER asked them to do anything more than send a twerking video. Nothing EVER went beyond that."
YouTube, along with the majority of his fans (mostly young teenage girls), clearly missed the warning signs.  As the singer grew in popularity, he continuously approached young teenage fans for sexual pics.
Austin Jones admitted yesterday in a Chicago federal court to soliciting nude pictures and videos of sexual acts from two 14-year-old female fans.
He currently faces up to fifteen years in prison if convicted.  Several more underage girls have since come forward with pictures taken from over two years ago.
Following the 2015 twerking incident, Vans World Tour has not had correspondence with Jones.  The singer's YouTube page remains open.
Image from YouTube (screen grab)