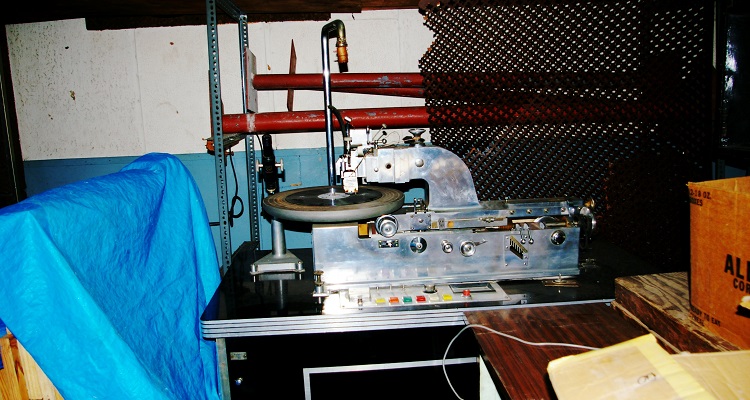 Proving once again that vinyl records are far from dead, Sony has re-opened a plant in Tokyo.
Sony has announced that it will once again start manufacturing vinyl records.  Per the Agence France–Press, the company will start production in Tokyo.  Though the company didn't specify what genres it will produce, records will reportedly include classic and popular Japanese songs.
Sony's move to manufacture vinyl records comes thirty years after it stopped making them to focus on CDs.  In a factory southwest of Tokyo, Sony has installed record-cutting equipment.  The company has also enlisted the help of experienced vinyl engineers to reproduce high-quality sound.
Sony's push signals that major labels may once again revive vinyl sales.  But this time, on the production side.
In recent years, record sales have enjoyed steady growth.  Earlier this year, British industry group BPI found that 2016 vinyl sales reached pre-1991 levels.  In the UK alone, sales have skyrocketed 53%, bringing the total to 3.2 million units.
+ Exclusive: Patents Filed for 'High Definition Vinyl' Technology
Here in the US, a similar surge has occurred.  BuzzAngle Music found that vinyl record sales gained an impressive 25.9%, moving 7.2 million units in 2016. 17.2 million units were shipped that year.  Separately, an exclusive report shared with Digital Music News showed that vinyl sales will reach the $800-900 million mark.  It will also surpass $1 billion very soon.
Unsurprisingly, Japanese vinyl records haven't experienced a similar boom. Last year, consumers bought 799,000 records in the country.
The move to start manufacturing vinyl records after 30 years may be a nostalgia play.  Young people still prefer music streaming over vinyl records.  However, consumers aged 35 and younger accounted for 70% of sales last year in the US.  Speaking about the appeal of vinyl records, a 28 year old customer told NPR,
"The way I consumed music has been so instant and so immediate, especially with Spotify and online streaming services.  I kind of just want to go back to the way I used to listen to it as a kid."
But strangely, younger fans are also gravitating to wax.  A recent poll of Record Store Day in the United States revealed heavy twenty-somethings.  In other words, a group born during the tailspin decline of vinyl.  And herein lies the rub: the surge in streaming has coincided with the surge in vinyl, proving that there's more here than a simple retro fad.
Don't expect to purchase vinyl records so easily from Sony in Japan.  In their factory southwest of Tokyo, Sony will only accept orders from outside record labels.  It may not be able to keep up with the demand, as Japan has only one active record manufacturer.
Image by Christina Xu (CC by 2.0)